Realme Koi Price in India
There are going to be some smartphone models coming up in the first quarter of 2021 which will also expected to be the period when people will start vaccination from COVID.
Hence its quite appropriate time for models like Realme Koi which are set to come as sign of luck and vibrancy. Also there is good news on the features side of Realme Koi also as it will be the first smartphone from the company with latest Snapdragon 888 processor.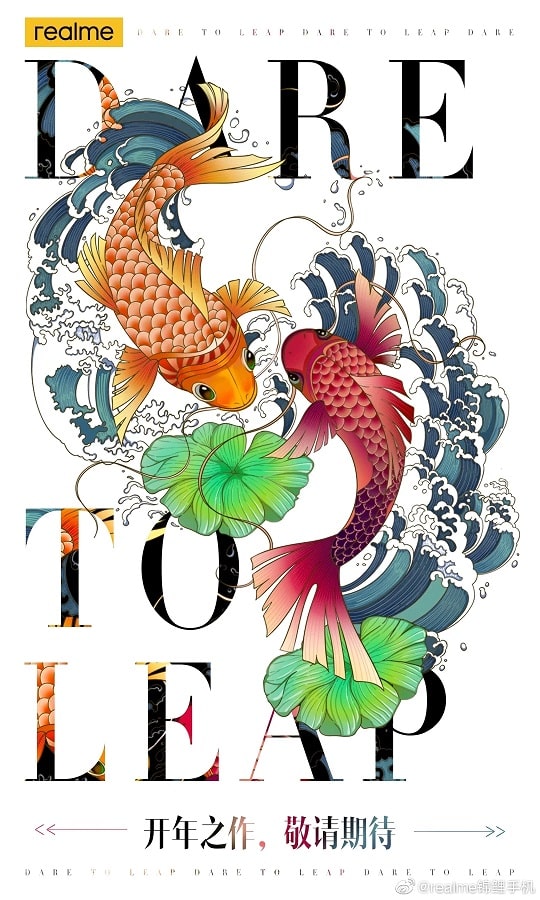 Launch of Realme Koi will take place in China first and in India it may happen during the same period of 2021. Also it looks quite clear the Realme Koi is going to be a flagship model and the company has already started a dedicated profile for the same on Weibo.
The word Koi may look quite unique in the moniker of Realme Koi but its quite common in China and Japan. Its actually a fish names and denotes good luck. The fish is known for its very unique and amazing beauty. Similarly we can expect Realme Koi to be quite stylish model with high end features.
There has been some leaks on the Realme Koi in the past which suggest it to be a 12GB RAM model with 256GB ROM. There will be latest Android 11 OS along with Realme U2.0 interface. Its still not clear what will be the camera configuration on the back and front side of Realme Koi model.
The new model Realme Koi price in India is expected to be around Rs. 20,999.