Ulefone Armor 22 Price in India
There are niche segments in the smartphone category where only the real users can appreciate the finest beauty of the products. If compared with normal smartphone, rugged models looks odd in some ways but they are ultimately fascinating in reality. Have a look at upcoming rugged smartphone Ulefone Armor 22 which features night vision camera of 64MP and also wide angle camera of 64MP. Along with lens metal frame it offers very high quality strength in videography in rough conditions. Set for launch in the month of September 2023, Ulefone Armor 22 price in India is expected to be around Rs. 24,999 only (compare with Ulefone Armor 12 5G price in India).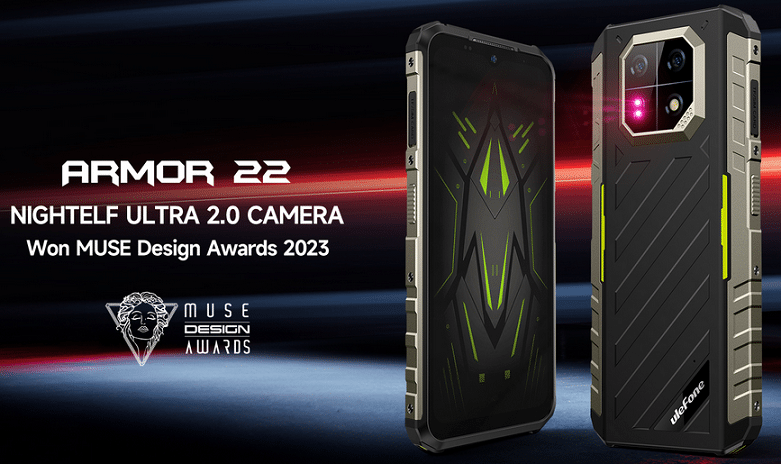 Ulefone Armor 22 Features
Despite being a reasonable price smartphone Ulefone Armor 22 is packed with very high quality features list. It has under water camera mode to take stunning images as well as breath taking selfies in the water which is rare in many normal models. With 15mm thickness Ulefone Armor 22 can be said a very slim model in the rugged smartphone category. With fast charging of 33W, you can always bring it back to usage in very low charging time. Also with reverse charging feature in Ulefone Armor 22 one can charge their smartwatch, ear buds etc.
Screen size: 6.58 inch
120Hz refresh rate
64MP wide angle rear end camera
64MP night vision camera on rear end
2 IR LED on rear end for better videography
IR sensors
8MP selfie camera
IP68/IP69K certified
MIL-STD-810H standard
Water resistant up to 1.5m
Ulefone Armor 22 Specifications
Meant for 4G network services latest Ulefone Armor 22 smartphone has very appealing specifications like up to 16GB RAM and 256GB ROM which will give good level of performance. The main benefit of this model is even in very roguh and high temperature conditions, the performance will remain intact. Also there will not be any physical damage to the body of this smartphone. with MediaTek Helio G96 Octa core processor with 2.05GHz frequency it will be fluid like performance even working with heavy applications (also read Ulefone Armor 7E in India).
RAM: up to 16GB
ROM: up to 256GB
Processor: Helio G96
Screen resolution: 1080×2408 pixel
Display quality: FHD+
6,600 mAh battery
12 hours video playback
27 hours call time
Color: orange, black
Ulefone Armor 22 Review

For users who are involved in rough condition during work etc. models like Ulefone Armor 22 are quite suitable choice. Even for some one who loves hiking in rough condition like high temperature this smartphone model is worth looking at. Some people may find lack of 5G network as a disadvantage in Ulefone Armor 22 smartphone.
Soon we will provide latest information on Ulefone Armor 22 price in India for online buying also.