In today's time we can think of something which would have been just like a joke otherwise some years back. Thanks to the online shopping, one can order a product from China or any other country without waiting for its launch in India.
Now one do not have to wait for the products to hit stores in local market. Even small very less known brands are taking benefit of this and making their products available to far away consumers like Ulefone MIX which if ordered from India will be shipped from Chinese warehouse.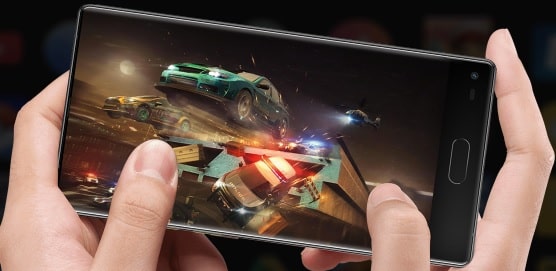 If you are ready to get your stylish smartphone in this manner, than for you Ulefone MIX price in India is merely Rs. 11,668. If you comfortable to go with Ulefone brand, its MIX has select features which will mesmerize you. In fact its history for some of the Chinese smartphone to offer very unprecedented characterstic at very low price as compared what is available in the market.
The one of the highlighting feature of Ulefone MIX is bezel less tri screen of 5.5 inch (diagonally) with 1280×720 pixel resolution. One would get much larger visuals with sharp details on the screen which has been possible due to IML technology adopted in this model. Not only here, on other features also Ulefone model MIX has been quite on the front side. It has Octa core 1.5GHz processor and 4GB RAM which is simply on the top of the table even if you consider ease of playing multi tasking with heavy applications.
Since the Ulefone MIX is built of Android 7.0 Nougat platform, one can always operate in split screen mode. For giving artistic details to images, Ulefone MIX has dual camera of 13MP+5MP on rear side with dual LED lenses and hence both far away as well as near by object will be captured with greater sharpness. By no means 13MP camera on frontal side will let you down even if you are going to take selfie in low light or high angle position.
Once its launched in local market, Ulefone MIX price in India may be changed officially.