With time there is always improvement in the quality which is also becomes a reason people tend to try more and more new products by ditching older versions. In photography on mobiles, we have seen new trend catching up which is having dual camera either on one or both ends.
But mostly we have seen this in slightly higher price models so far but now Ulefone S7 will give you the same in very low price model as well. We are pointing towards bokeh effect in photography which comes with dual camera setting in smartphone (also read Ulefone MIX).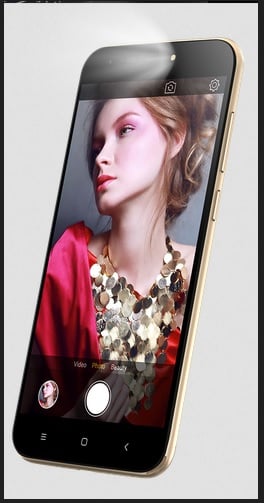 The new innovative smartphone Ulefone S7 price in India is going to be around Rs. 5,000 only but its quite fascinating in many ways. Closing on camera side, it has 8MP+5MP on rear side and the smaller snapper will give bokeh effect to add aesthetic quality to the images. This we have already tried in one model and believe us even new comer will be able to take very amazing quality images here. Ulefone model S7 also has 5MP selfie camera with soft light to give better light and fairness to make selfies even better.
Usually we have seen pattern option to open smartphone but Ulefone S7 has gone one step further as you will be able to set pattern separately for each app also. Hence next time when you want to access say just Facebook app, simply draw pattern and get access. This way you can save your time and also battery consumption will be much lower. Another way these patterns in Ulefone S7 can be used as security measures like you can share select app patterns but keep safe others which you do not want to share.
Apart from this, Ulefone S7 has 5 inch screen with HD display and 1280×720 pixels resolutions which shall not be missed. Rest of the features quality in Ulefone S7 is more in line with price range. Some of these are 1GB RAM, 8GB ROM, 1.3GHz Quad core processor and 2,500 mAh battery. It is said that Android 7.0 Nougat is customised to give better performance and consume less battery.
If you need just quality screen and camera quality and on top of that price, Ulefone S7 in India shall be front runner for you.