There is always great hype as well as craze for the smartphone sold through flash sale and hence in many cases we find out of stock status even in the very initial time of start. Xiaomi Mi A1 was about to go on sale from Sept., 19th today but when I checked, I found its stock completely sold out. It is not a disappointment for me as I was just curious to see how the flash sale of Xiaomi Mi A1 on Flipkart is going but was never a serious buyer for this model.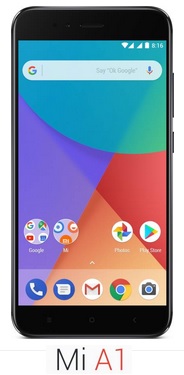 Xiaomi Mi A1 price in India at Flipkart was set at Rs. 14,999 which is quite appealing and makes much more sense if you need latest features quality in your gadget. If you have seen the out of stock status and are a serious buyer, there are other formats from which Xiaomi Mi A1 can be bought in both online as well as offline mode. As expected it is also on sale on Mi official site where it is still available and the buying process is quite safe and smooth. Xiaomi Mi A1 price on Mi.com is also same as on Flipkart i.e. Rs. 14,999.
Being sold at this price, one would definitely be keen to see the quality of features to be seen in Xiaomi Mi A1. It has 5.5 inch full HD screen with 1920×1080 pixel display making it slightly better than typical 5 inch models. In recent times, we have seen slightly bigger than 5 inch screen in smartphone which are sold in Rs. 15,000 price range in Indian market. It has 4GB RAM and also 64GB ROM making it more convenient for users who want to store HD files, PDF files and games for longer duration.
It has Qualcomm Snapdragon 625 64 bit processor with 2.0GHz level which not many current models in the Indian market can boast off. The design is also more of a slim in direction with just 7.3mm in thickness despite having 3080 mAh battery. One would find all shorts of connectivity options and in terms of network both 3G and 4G will work which one can enjoy using dual SIM option also.