Lexar Nano Memory card Price in India
There is always great deal of efforts to make smartphone components as compact as possible so as to make it lighter and add additional components.
For this we have seen in doing away with bezel followed by arrival of notch and now its turn for inside. It has come out with reduction of memory card which camera in the form of nano memory card which is 45% smaller in size over microSD card. Huawei was first smartphone player to come out with nano memory card (nano SD card) but now Lexar which is a established player in memory card has come out with Lexar Nano Memory card in different size level. Lexar Nano Memory card price in India for 64GB could be around Rs. 9,99 only.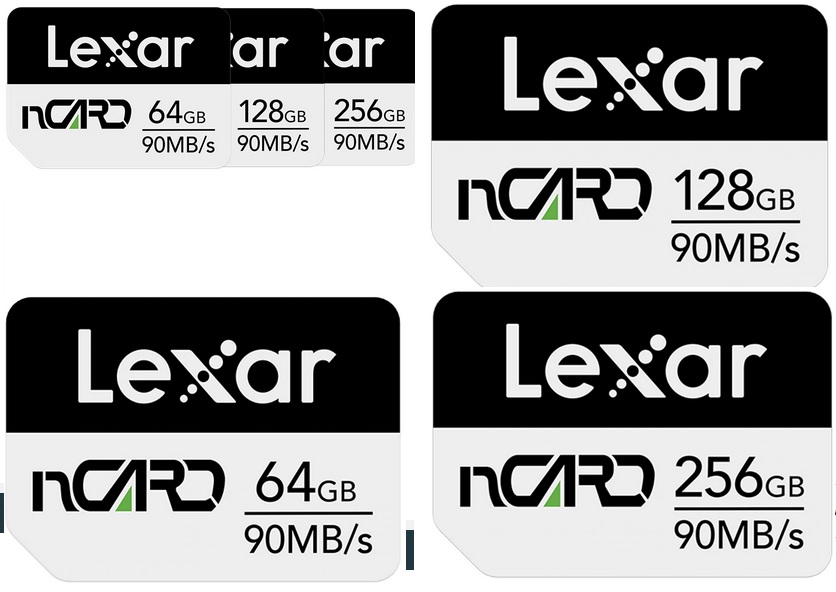 When we compared price of Lexar Nano Memory card (also called NM card) against what is their on offer from Huawei, there marked difference.
Lexar Nano Memory card price list
64GB: $28.53
128GB: $37
256GB: 85.79
Huawei Nano Memory card price list
64GB: $29.15
128GB: $39
256GB: $106.50
* price details from AliExpress
The price of Lexar NM card models is lower than that of Huawei due to two main reason. One being Huawei was first to come out with it and there was no other player to offer also. Second being Lexar is SD card manufacturer and hence can count of big scale operations in coming time and also it has to compete with Huawei. UTHAI is another player offering nano memory card in the market at price slightly lower ($37 for 128GB) than that of Huawei models.
Coming to features of Lexar Nano Memory card, they are available in size of 64GB, 128GB, 256GB and hopefully 512GB in future. The read speed is 90MB/S where as write speed is 70MB/S. With the reduction in size of chip, the processing power goes down and hence they are far lower than microSD card when it come to their speed.
To use Lexar NMemory card, one just need to nano SIM slot in the smartphone and hence for thier usage you have to have dual SIM model with at least being nano SIM card slot. The advantage of using Lexar Nano Memory card is smartphone player do not need to provide microSD card slot on the model and hence plan the available slot for any short of improvement.
Indian users can buy online as this is not launhced in India so far. Right now Lexar Nano Memory card price for Indian consumers would come around Rs. 999 for 64GB version.
Source: JD Listing and Lexar official site