8848 Titanium M6 5G Price in India 2020
In the recent times we have seen many models in the 5G space for mass market, premium and even entry level.
One segment which was not touched so far was luxury segment but thats going to change with the announcement of 8848 Titanium M6 5G which is luxury phone from relatively less known Chinese player 8846. What comes in 8848 Titanium M6 5G that will make it class apart is yet a mystery which will get unraveled on its launch date on 29th March, 2020 at expected price of around $1,999.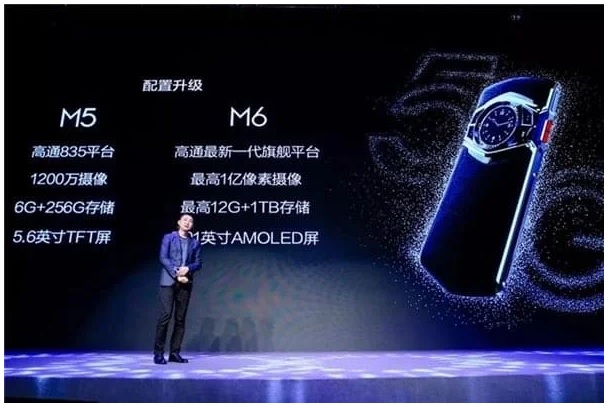 The 5G smartphone 8848 was announced around 6 months ago and now official poster of 8848 Titanium M6 5G has come out. The timing may be not the best seeing the spread of Corona virus in China but plan of the company to hit the model in first quarter of 2020 can not be delayed any more.
When it comes to features, quite likely 8848 Titanium M6 5G will be at least at par with what any premium model in 5G space carries. This can also be deduced by analysing the features list of M5 which came into market in 2018.
The officially confirmed key features of 8848 Titanium M6 5G are very impressive. The new luxury smartphone comes with 6.01 inch AMOLED screen which is upgrade from 5.6 inch in M5 model. The RAM and ROM has been upgraded 100% and 300% respectively with 12GB and 1TB. On the processor front also, 8848 Titanium M6 5G comes with powerful latest 865 SoC.
Soon we will update on latest 8848 Titanium M6 5G price in India 2020.
8848 Titanium M6 5G Features list
6.01 AMOLED screen
12GB RAM
865 SoC processor
12GB RAM
1TB memory
Dark blue color