It seems there is now demand for the smartphone which offers value in terms of usability rather than simple looks or features level. There was time when consumers even from rural India were looking for better and better features without caring for the life or even the quality of output from them.
But now one would want to see how much value or use one would derive from a particular feature. This is even good for the smartphone manufacturers as they can built more and more reliable products. The newly introduced Micromax Bharat 2 Plus smartphone is one such example which will justify this trend in the coming time.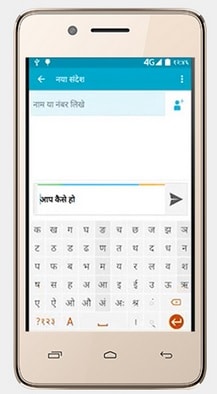 The focus on affordability is still there as Micromax Bharat 2 Plus price in India is only Rs. 3,750 which makes it affordable to low end 4G users in the market. Clearly these set of people would love to enjoy features and benefit of a 4G network as this is more cost effective as well as enjoyable. Now there is also good news from the select features of Micromax Bharat 2 Plus which will further add to its appeal.
As the name suggest, Micromax Bharat 2 Plus smartphone is more for rural users who also do not have regular electricity supply. They need models with better battery life and this phone simply will give talk time support of 16 hours and stand by of 160 hours. Since the 4G network consumers more power from battery, this model will provide usage for much longer time.
One would remember the time when in the current price of Micromax Bharat 2 Plus, there were models of even 6-8MP main camera but here one would get 5MP front and 2M selfie camera. It is always advised not to look for the pixel of the camera but the quality of image it can produce. It has 4 inch WVGA TFT screen with 480×800 pixels resolution.
Micromax Bharat 2 Plus in India comes with a 1GB RAM and 8GB ROM which even if you wish to work on 4G network will meet most of your processing and storage requirement respectively. The company has also launched Micromax Bharat 3 and Micromax Bharat 4 which falls in the slightly higher price range.