Samsung Galaxy Tab S5e Price in India
It has been quite a long time when I could get to see a quality tablet in the market which different category of users can afford and at the same much varied usability also. It was little surprise when we saw official announcement of Samsung Galaxy Tab S5e from its official site as usually we get to see leaks leading up to official launch but this is not the case here.
Whatever the case, latest Samsung Galaxy Tab S5e is bundled with free offers like 4 months YouTube Premium free subscription and 3 months free Spotify subscription makes the tab even more appealing. On the top of all this is Samsung Galaxy Tab S5e price which is just $399 along with latest features for better control on devices at home makes it more appealing.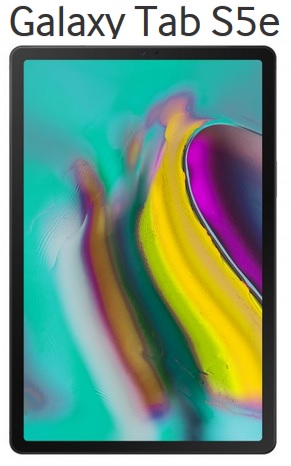 In fact when we adjust for free offers, effective Samsung Galaxy Tab S5e price turns out to be very reasonable (also read Samsung Galaxy Tab A 2019). Lets talk about what else is there in the kitty in this tablet which makes it a unique proposition also. The first new feature available is Bixby 2.0 which gives the owner better control over devices like TV and other electronic appliances. You can control your TV, switch on and off lights and others items from this tab making it much more convenient to live.
Samsung Galaxy Tab S5e comes in two models i.e. 4GB RAM+64GB ROM and 6GB RAM+128GB ROM where the expandable memory can go up to 512GB (check out Samsung Galaxy Watch Active). There is 14.5 hours of working time support its battery provides which is quite long and in fact one recharge will be more than enough for a full professional assignments even. With just 400 gram weight and 5.5 mm very slim body, it quite ultra portable. This is another feature which will find appreciation from business type consumers.
With 10.5 inch edge to edge screen size and 16:10 aspect ratio, you will get far wider screen to enjoy better entertainment for enhancement working speed. With very limited bezel, the body to screen ratio is quite good at 81.9%. The home key is not visible in this device which allows you to just be focused on target image and videos. In case you forgot your phone at home, with the help of this tablets, you can receive calls also.
In coming days we could see this tab coming in Indian market also. Samsung Galaxy Tab S5e price in India can be expected to be around Rs. 20,000.