It is time to expect even the features of a laptop in a smartphone that also in a very low price range. One of my friend was looking for a model where he can enjoy great speed and higher data storage capacity but was not so happy in carrying laptop or table, for him such models are quite fit. Not everyone may have heard of Infocus brand but it has been in the Indian market for quite long time.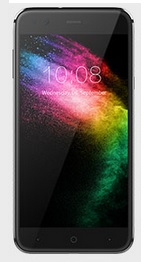 Its latest model Infocus Snap 4 price in India is Rs. 11,999 and one has to go for Amzon store as this has been launched in exclusive deal with the online store. In the first glance when I noticed features, I was not sure if I am looking at smartphone or laptop. This surprise turned out to be quite positive and I reviewed Infocus Snap 4 model for much longer time than I initially planned for.
There are significant proportion of 4G users who want to enjoy gaming on their smartphone and Infocus Snap 4 comes truly close to their exception and may even surpass also as one would explore features with time. With 64GB ROM, you can store hell lot of games even in their latest version including the games with heavy graphics. Also there is plenty of space for HD movies to store in Infocus Snap 4 in India which is essential especially when you are traveling for longer time.
Usually we see 5 inch screens but Infocus Snap 4 smartphone has 5.2 inch and 720×1280 pixels resolution. It has very sleek body of 7.8mm edge and metallic frame which will play a pivotal role in keeping the shine intact even in rough usage condition. The Infocus Snap 4 features dual camera on both the ends i.e. 13MP+8MP on rear end and 8MP+8MP on front end with LED flash and one has to use it personally to feel the real quality difference.
Other features in Infocus Snap 4 one should pay attention to are 4GB RAM, 3000 mAh battery, 4G network with Volte support and dual SIM which supports both 3G and 4G networks. The Android Nougat gives much more scope for personalization and also greater level of performance.