LG K40 Price in India
We had been looking for some time what brands from different countries will bring out for the big event coming up i.e. MWC 2019. When it comes to Chinese brands, they have strong list both for high end as well as budget smartphone which are going to be quite exciting.
Even they are ready with their 5G enabled smartphone with cutting edge features and listed on different portals of approving authorities. Now its the turn of the Korean brand LG as Samsung has already leaked out its coming up models for MWC event. LG will roll out its low price smartphone LG K40 but with very decent quality of features and 5G smartphone LG V50 ThinQ.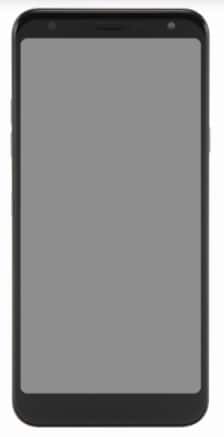 There are certain features which we see in medium and high price models which typically gets out of line in their low price models. But same is not the case with LG K40 smartphone which is going to be quite boost for good sale. Usually smartphone available in low price category does not poses finger print scanner but this model carries it. This will give added security to data and information which one would not get in other smartphone normally (also read LG K12 Plus).
There is another feature in LG K40 which one would not get to see in same category phone and i.e. NFC. Since such models are mainly meant for basic functionality, companies dont find much need to keep NFC in the kitty. But LG K40 having NFC makes it stand apart from others and will add to wider usability on the go (compare with LG Kizon).
There is one aspect where in LG K40 will lag behind others and it is Android 8.1 Oreo OS. Some of the Chinese brands are equipped with 9.0 Pie version even though the price of model is quite low. Other features of this smartphone are 5.7 inch screen (no clarity on notch design), 3GB RAM and 32GB ROM which is more up to the mark and well with in expected lines only. The smartphone shall hit the Indian market also. In coming time, LG K40 price in India can be expected well below Rs. 10,000 only.