LG G8s ThinQ Price in India
if we go by what new models are coming, it is quite clear some of the old set players in smartphone have not given up to the competition rather they are coming back stronger and stronger.
There is onslaught of new smartphone at the ongoing WC 2019 event which truly justifies why this event is so important in the yearly calendar of smartphone players. LG the South Korean brand has unleashed couple of models like LG G8 ThinQ, a 5G featured smartphone LG V50 ThinQ and LG G8s ThinQ at the ongoing event. We had already reported on the arrival of the first two model which turned out to be quite true.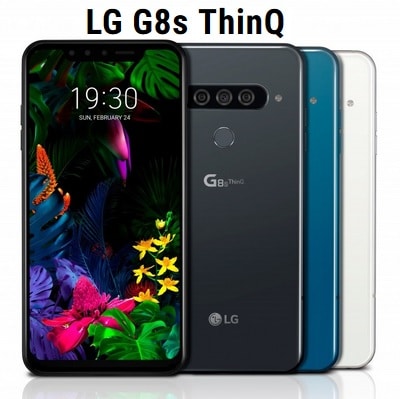 Now lets talk about LG G8s ThinQ which is a slightly better version over LG model G8 ThinQ in certain features like camera and battery. The model comes with triple set of camera as compared to dual camera on G8. The primary camera is 12MP which is base camera, another camera is 13MP with super wide angle to enable better capturing of image object which are not in center and third tele photo camera of 12MP. The tele photo camera gives bokeh effect for capturing finer details of near by image object and this camera has edge over others in terms of capacity. All the three cameras are places in horizontal row in upper middle section just above finger print scanner. There is support of LED flash also in this upcoming LG smartphone of 2019.
LG G8s ThinQ smartphone has 6.2 inch screen with normal top notch only. Though the screen size is quite good, it lags behind in terms of notch design and one may see it as a disadvantage also. Normally the high end smartphone coming up at MWC 2019 event are having water drop or notch free design which surprisingly available in some of the lower price models.
The new smartphone LG G8s ThinQ has 3,350 mAh battery which is slightly stronger than G8 model and hope there is quick charging with at least 18W. The model has two variants in terms of ROM i.e. 64GB and 128GB. Logically there shall be 8GB RAM for both models but its not a confirmed information. Hope soon we get to see launch of LG G8s ThinQ in Indian market as successor of G8 model. Being a high end gadget, LG G8s ThinQ price in India shall go around Rs. 55,000.