In a market like India where wide majority of people yet to buy their first smartphone has scope for basic models. This is mainly due to the fact price continue to be main factor and also features available in basic model are quite adequate for this consumer segment.
Upcoming LG Fiesta 2 LTE is one such model which has been launched on Tracfone carrier in US and may hit Indian stores in coming period. There are very select models from LG which have been popular and company also has not been so much aggressive here.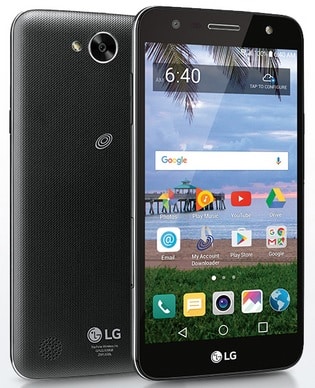 If it comes, LG Fiesta 2 LTE price in India will be around Rs. 6-7K range though there is not much to complain about its features quality. The model comes with 5.5 inch screen with 720×1280 pixels resolution and in cell bright display quality. On design side also LG model Fiesta 2 LTE looks quite appealing though it does not posses curved glass for screen protection. Some of the latest technologies like finger print scanner is simply not there in this model.
On processing side, LG Fiesta 2 LTE has 2GB RAM and 1.4GHz Snapdragon quad core processor which are quite good for a basic model in India. Having storage of 16GB is not bad either given the low price range in which this model would be sold ultimately. Available in black color, LG Fiesta 2 LTE has support for dual SIM in the form of nano size for 3G and 4G network services. If this is going to be your first 4G smartphone, certainly you would find it quite appealing.
For photography, the new smartphone LG model Fiesta 2 LTE has 13MP on rear side with auto focus and 5MP on other side and both the shooter comes with flash support for better quality picture. How much one would get clarity in picture in angles is something you have to check and see yourself. Bluetooth 4.2, 4G LTE, Wi-Fi and A-GPS for enhanced location accuracy are some of the connectivity features available in LG Fiesta 2 LTE model.
Keep visiting for latest information on LG Fiesta 2 LTE price in India whenever its officially announced.