LG K12 Plus Price in India
Couple of years back Korean companies along with Japanese were quite favorite in India in multiple categories in electronics items. The same was the case in smartphone segment but over a period of time there has been realignment with the entry of new players especially from China.
Among the Korean brands, Samsung has maintained its position to a good level but LG is struggling quite a bit especially in smartphone. We have not seen many of its models getting in to hot selling list in India. Now the company is all set to show case LG K12 Plus probably on 24th Feb, 2019 at MWC.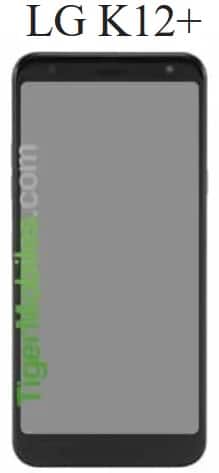 There is leaked image of LG K12 Plus which has given probable display quality in the model and nothing beyond much (also read LG Q9 One). In fact there are some disadvantages also one can show which are also visible in the smartphone. One of the key disappointment may be lack of top notch in LG K12 Plus which has become common. It may be attributed to the fact the development of model started much before top notch feature came in market or simply the model is going to be a very competitive price level.
Also LG K12 Plus seems to carry wide bezel both on the top and bottom which are again outdated concepts. Now is the time when even low price models have come out better and better display quality especially when it come to bezel on the screen. The screen size in LG K12 Plus wound be around 6 inch at best though more chances are it will be lower. There is front end camera for selfie which means there is no dual camera at least at this side (compare with LG G8 ThinQ).
If we draw reference from LG K11 Plus model which is already there in the market, LG K12 Plus may carry 2 variants in the form of RAM and ROM combination i.e. 3GB RAM with 16GB ROM and other one being 4GB RAM with 32GB ROM. There is no information on back side features on this phone.
The expected LG K12 Plus price in India could go around Rs. 10,000.