This month of February 2019 seems to quite highly packed with the arrival of foldable smartphone especially MWC is coming up on 24th February. Some of the major brands have lined up their innovative designs in different formats when it comes to foldable smartphone. One can even say they are smartphone and also tablets when fully opened depending upon total screen size they have. Few days back we reported foldable smartphone Vivo iQOO and also another similar foldable device from Samsung also. Now Oppo is also getting ready with its own foldable smartphone.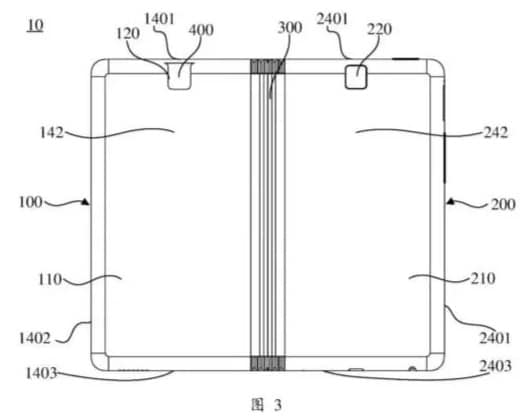 The Chinese brands have proven themselves to be technologically sound when it comes to futuristic trends in technology. This is more so the case in smartphone where they are placed as global brands now a days. The current Oppo foldable is more like a book when its opened which means it has fold like a book and becomes a full screen model when opened. This gives convenient way out as people are more familiar with this over fold out option (also read features of Huawei Foldable Magic V phone in leaked image).

There is no specific details that has emerged on Oppo foldable smartphone in terms of features level but good hint on layout is there in the leaked image. The camera location is on one side where as ear piece is placed on the other side in this device. There is also a groove for the camera and when the device is folded, the camera just fits in. In this way, there is perfect fitting and hence smooth or one can say very leveled layout.

Oppo has also lined up couple of other models for launch in the coming period. Definitely this will help the brand to be leading player in different markets. One of the latest smartphone coming up is Oppo F11 Pro which has come out in couple of leaks also.

Keep tuned for Oppo foldable smartphone price in India when its available in 2019.