Razer Opus Price in India 2020
There is always need for improvement in quality with advancement in technology and wireless headsets are no exception.
Razer has now come out with its latest model Razer Opus which is THX certified and claims to provide zero distraction which is going to be simply awesome experience. Launched in the US market, Razer Opus wirelss headset price is only $199. In Indian market, Razer Opus can be expected to be available at price of Rs. 5,999.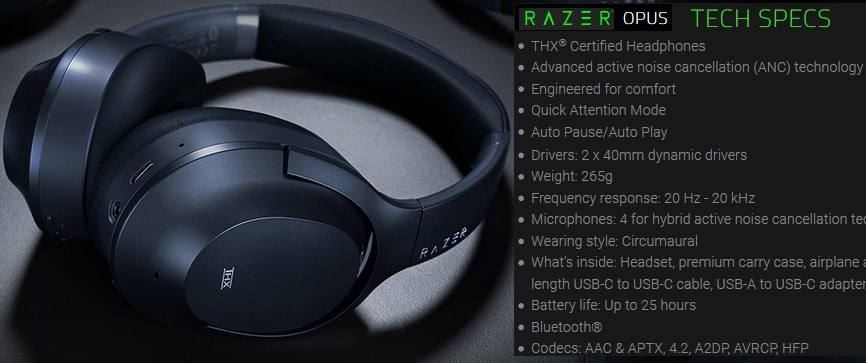 Talking about what makes Razer Opus so nice is presence of 4 microphone to cancel out the unwanted voices using hybrid active noise cancellation technology. The device has two more microphone for voice chat. It has two dynamic drivers of 40mm size and weighs just 265 grams (also read Razer gaming smartphone).
Razer Opus has frequency response of 20Hz to 20kHz which will cover wide variety of audios one may come across. The headset has been powered with advanced noise cancellation (ANC) technology. To facilitate movement in busy crossings on the roads etc., it has quick attention mode to give better indications.
Also Razer Opus comes with auto pause and auto play features which will come into play when you remove and wear headset respectively. Also for air travel, it has aeroplane mode also which will be more suitable than normal headsets. With up to 25 hours of working time in a single recharge, the wireless headset is quite good for long duration usages.
We will provide latest information on Razer Opus price in India 2020.
Source: Razer Opus official US site