Vivo Y91i Price in India
There are certain aspects of the technology which always remains at the core of the products and also remain key focus point of what consumers pay attention to. This is also true for the smartphones and it boils down to screen quality.
The main growth has always been in line with improvement in technology at the screen level. This is also seen in the trend where smartphone which are low in price may be just average on other features but try their best to give top experience on screen and Vivo Y91i is one such model. The launch of Vivo Y91i in India at price of Rs. 7,990 happened few days before MWC 2019 which is in some ways better than placing a average model in direct heavy competition (compare with Vivo Y91C).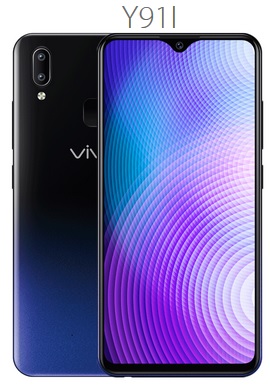 There is more to screen size of 6.22 inch in Vivo Y91i smartphone which will further add to better user experience. It has water drop notch with just 8MP front camera with f/2.0 aperture making it more more suitable for giving better quality images from near by location like selfies. Also you will be able to take selfies of relatively wider frame and hence more fit for families and other groups images. There is AI supported dual camera of 13MP+2MP at rear end to ensure camera itself takes care of proper focusing, lighting to give optimum content to the image. There is also LED flash on rear end but unfortunately its not provided for frontal shooter.
Other features which one would find appealing in Vivo Y91i is 16GB of internal storage and 4,030 mAh battery (also read Vivo U1). Having Snapdragon Qualcomm 439 Octa core processor is there but RAM of just 2GB of is not a match for what one would see in smartphone launched in current period in similar price range. There is dual SIM with dual stand by option which is now a days a common feature. On the OS front, the smartphone carries Android 8.1 Oreo based Funtouch 4.5 which is there in some models of Vivo.
With 8.28mm in thickness and 163.5 grams of weight, Vivo Y91i model is more in line with other models in terms of portability. There are multiple apps which comes installed with this smartphone not much you need to install over the period of usage. Soon we may see better deals on this smartphone and Vivo Y91i price in India may get better from current level of Rs. 7,990.