What could have been impossible some time back could be reality now and thanks to the new technology which is making it happen. Lets taking into account options we have can have multi tasking on screen.
So far we have seen foldable smartphone where you can work on two screen simultaneously but Vivo Y65 splits the screen in 3 and its single screen model in fact. The smartphone yet to see light of the day in India but has been launched in Indonesia and may follow suit in some other markets too.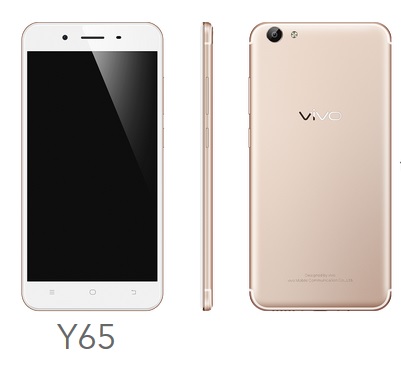 Keeping in line with similar models already there in the market, Vivo Y65 price in India will be around Rs. 15,000. Lets go back to its interesting aspect i.e. screen which has made us lot more curious about this model. Lets suppose you are watching movie on 5.5 inch screen on Vivo Y65 and gets a message in between. With finger you can split the screen in two and let the movie keep playing playing in part while you read the message in other part. In the same pattern you can split it one more time to go for third front.
Now its time to shift focus on other features of Vivo Y65 which are also not inferior to any competitor in the market. It has 3GB RAM and 1.4GHz Quad core processor to ensure there is no compromise on performance even when you are operating 3 applications at one go. It has option to block blue light which can otherwise can have negative impact on eyes.
One thing which in some ways can be termed as drawback also in Vivo Y65 is lack of double set camera on at least rear end. Though it has 13MP main and 5MP frontal shot, there is nothing like having photo quality from dual set camera. In fact low price models like itel S21 have that in kitty to ensure they are in pace with the latest trend and technology. Also there is no fast charging in Vivo Y65 which may be a slight issue to some users.
There are 3 card slots in Vivo Y65 in which two supports internet up to speed of 150kbps. The third slot can be used to expand memory from 32GB to 256GB. If 2017 Vivo Y65 price in India remain around Rs. 15K, it will have good potential for success in the market.