Realme 6i Price in India, Expected list for features and arrival in 2020

Realme 6i 2020 Price in India
South Asian countries are quite exciting market place for low price smartphone models and that is why couple of models gets introduced first there. Before they get launched, they get certifications from where we get authentic indication. Realme 6i is latest smartphone in 2020 which got listed on BIS, SIRIM in Malaysia and IMDA in Singapore. Since earlier similar models i.e. Realme 6 and 5i are already there in market, Realme 6i is expected to hit Indian stores also in 2020 at reasonable price level.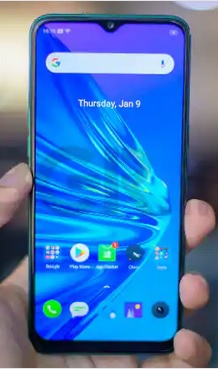 Not much have come out from the leaks and listing of Realme 6i in terms of features quality but few things are with in the preamble of logical conclusion. Since the upcoming model Realme 6i is for entry level users, 6.52 inch screen with 720x1560 pixels screen can be expected like earlier similar models. The Realme 6i smartphone is RMX2040 model with display notch and medium level of performance level.

Realme 6i may carry on with same quad cameras like Realme smartphone 5i i.e. 12MP main camera, 8MP ultra wide, one depth and one micro sensor camera to enhance the quality of videos and images from every perspective. There are rumors it may appear in black and blue color models. As far as information on OS goes, it is still not clear for Realme 6i in India but at least Android 9.0 Pie shall be there.

Usually now price models like Realme 6i are expected to be 10W charging options but we would not rule out surprise also. Certainly it will be for 4G LTE and not 5G which is not much in usage also in India. Hope Realme 6i price in India 2020 is quite reasonable for entry level users.

Realme 6i 2020 Features list (expected)
6.52 inch screen
720x1560 pixel resolution
Top notch display
10W charging
Quad core camera
Selfie camera