ZTE Blade V9 Price, Features, specifications list, expected to hit Indian market in 2018

ZTE Blade V9 Price in India
Now a days the smartphone comes in very slim design but since they have strong battery and other aspects, it takes heavy toll on weight. Having 150 gram weight is almost a norm now a days which is not worth appreciating but there is one model which has come out of league and this is ZTE Blade V9.
Though its yet to be launched for India, the new smartphone ZTE Blade V9 has already seen its listing on ZTE Spanish official site. Apart from surprising quality features, the model also embodies unique combinations of them which makes it even more intriguing.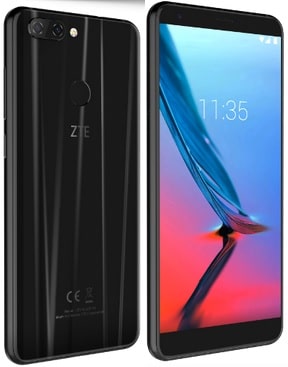 There is no indication yet but one can expect ZTE Blade V9 price in India to be less than Rs. 15000 range. However it will vary 10-25% approx based on the model that you choose but it will be on lower side only.

With full HD screen quality in the features of ZTE Blade V9 and 5.7 inch size, it will be awesome to watch videos. People who are looking for phablets will also find this model quite appealing and it may be applied with slight bit to entry level tablet users. One of the main drawbacks of ZTE Blade V9 is the model is not the perfect choice for selfies as it has only fixed focus camera and not sure if it carries LED flash.

Overall specifications in ZTE Blade V9 are quite impressive and with Android 8.0 Oreo in the platform, with 4GB RAM will ensure you always feel great value for money. However the other models of 2GB and 3GB RAM are also not going to leave you far behind in user satisfaction. With 3,200 mAh battery, even if you are playing games, there will never be too frequent recharging here.

We will keep posted on official ZTE Blade V9 price in India. One of the latest model is ZTE Blade A6 Premium in the market.

ZTE Blade V9 Features, Specifications list
5.7 inch screen
Android 8.0 Oreo OS (may also come with option to upgrade later)
Dual camera of 16MP+5MP on rear side
Single camera of 13MP on front side
Powerful 3,200 mAh battery
Three different RAM options: 2GB, 3GB, 4GB
Three memory options: 16GB, 32GB, 64GB
Dimensions: 151.4*70.6*7.5mm, 140 g
Proximity, Accelerometer sensor