ZTE Blade A5 2019 Price in India
There are few models which are in one way come out in same name but comes with not modifications rather upgrades in newer markets. There can be multiple reason behind such events but they can have good chances to be fruitful and relaunch of ZTE Blade A5 comes with similar expectations.
The smartphone ZTE Blade A5 was launched in Indonesia quite long time but and now the company is ready to bring it again. Not much information is available on what new features ZTE Blade A5 will carry but its more like to be a very low price smartphone (also read ZTE A2020).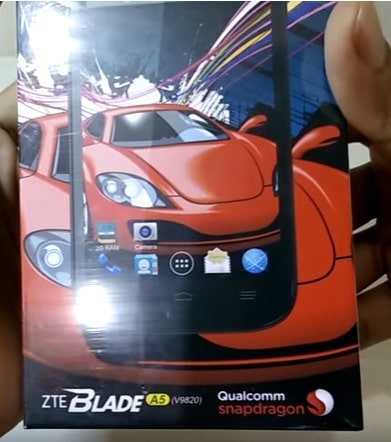 Not many would have heard about Spreadtrum chipset but this is what some of the upcoming models of ZTE and Alcatel will have and ZTE Blade A5 2019 is one of them. The Spreadtrum SC9863A Octa core processor will power this model and same would be seen in Alcatel 1S model. There is not much information is available on performance power of this but for small and medium short of apps this shall be quite seamless.
The older ZTE Blade A5 smartphone was powered with Android Kitkat but this present model is expected to have Android Oreo and expecting Pie is slightly too much to ask though it can not be ruled out completely. There is also information the smartphone will have 1GB RAM and this is true that ROM will at best be 64GB and 16GB or 32GB is more likely. We need to wait for more time to get information on screen, camera and other features of ZTE Blade A5 2019 smartphone (compare with ZTE Blade V10).
There is good demand for such models and they cater well to the price sensitive users. If this model is launched then ZTE Blade A5 2019 price in India would be around Rs. 3,000-4,000 only. Practically low price smartphone have taken over feature phone market in India especially after onset of 4G network services (read more on ZTE Blade V10 Vita).