The fast changing technology can make even finest model outdated if it does not hit market at right time. Have a close at ZTE Blade A6 Premium which has been listed on EU nation official site but have not been on US or other markets as yet.
Few months back, the feature quality would have been awesome but now ZTE Blade A6 Premium is more on the ordinary side rather than on premium side.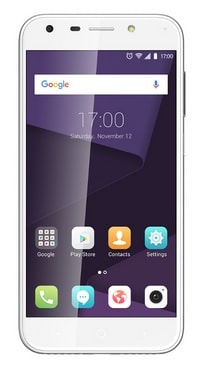 There are certain technological changes which gives ZTE Blade A6 Premium this impression. This is not for one feature but couple of them which leads to this. Though it may or may not come to Indian market but if it so than ZTE Blade A6 Premium price in India will be around Rs. 12,500. If it gets too delayed than it may be tough for the company to get good level of response even at Rs. 10K.
In recent times we have seen onset of dual camera at least on rear side to give bokeh effect but ZTE Blade A6 Premium has 13MP single camera with auto focus quality. If you very much into very clear photography, this aspect may be something you will not be able to ignore. Some of the models in the market have dual camera on the front side even but ZTE Blade A6 Premium smartphone you will have to work with 8MP single shooter only.
There are couple of features in ZTE Blade model A6 Premium which you will find appealing and first among them is 5.2 inch screen with HD quality display and 1280×720 pixels resolution. Having 1.4GHz Octa core processor with 3GB RAM is also great combination though it will fall behind Huawei Honor 7X which will be launched next month in India. 32GB ROM is quite adequate which has scope for further expansion up to 128GB.
ZTE Blade A6 Premium supports hybrid dual nano SIM for 2G/3G/4G network services. Weight of 160 grams and 8.9mm thickness are not on the impressive side on this model. Overall we find this model more on the mixed side.
Rest depends on ZTE Blade A6 Premium price in India if company plans to launched in Indian market.