Recently Indian smartphone market has become second largest globally after passing over US and now its behind only its neighbor China. But given the fact only around 25% of Indian consumers are using smartphone, there is very wide market potential for every smartphone player out there in the market.
Certainly Chinese players will not be behind to take there share in it and Huawei has become quite aggressive of late and now ready to launch Huawei Honor 7X Price in India in the coming month of December 2017.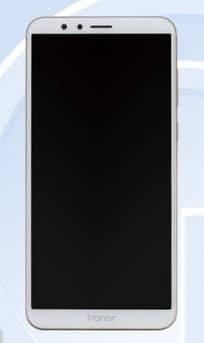 It has been officially revealed the smartphone will be sold at an unbeatable price in its category which will turn out to be the key for its success definitely. Going by the pricing in Chinese market, the Huawei Honor 7X price in India for its three models will lay in the range of Rs. 12-20K only. The three models are based on the memory level i.e. 32GB, 64GB and 128GB in which even the base model has quite large space leave aside the other two higher models.
Having 5.93 inch full HD screen with 1080×2160 pixels resolution in Huawei Honor 7X makes it even competitor for tablets in the market. Recently we have seen LG with 8 inch screen in the market and hence one can try out much more applications on this smartphone. With a large ROM having a large RAM is must to ensure seamless working and Huawei Honor 7X has 4G in it which is at par with premium models in fact (also read Huawei Honor Waterplay).
With 1.7GHz octa-core HiSilicon Kirin 659 SoC processor the speed will find very high boost in Huawei Honor 7X model. With 3,340 mAh battery there is enough power to keep working for long time. There is no let down even on photography side in Huawei Honor smartphone 7X as it has 16MP+2MP on rear and 8MP selfie shooter. It has Android 7.0 Nougat with EMUI 5.1 with custom skin for better user experience.
Certainly Huawei Honor 7X price in India if comes very competitive will tempt many users to go for it.