Huawei Honor 30 Price in India
There are two series models from Huawei i.e. 30 and P40 which have been leaked quite regularly in the past few days.
There is further new leak about Huawei Honor 30 smartphone and this its about the sensor in the model. The smartphone Huawei Honor 30 would carry the best sensor in the market so far in its category even better than Samsung S20 Ultra. The expected price for Huawei Honor 30 model in India is going to be around Rs. 21,999 only.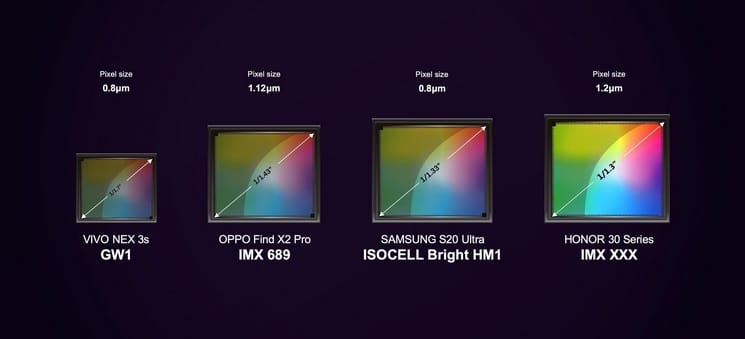 As per the latest leak, the smartphone Huawei Honor 30 will carry latest Sony custom sensor with 1/1.3 inch pixel size and 1.2μm which is largest ever in the market. Coming back to already leaked features in Huawei Honor 30, one which has already come in the leaks is the presence of 40W charging. Not many models will come to this level and for heavy usage users this is going to be quite useful.
One of the models in Huawei Honor 30 series has also got listed on 3C with model name BMH-AN10 (BMH could very well stand for Birmingham city). This being the confirmation for the arrival of the series smartphone in coming days though the smartphone could be base Huawei Honor 30 or high end Huawei Honor 30S model or low end Huawei Honor 30 Lite model also.
Among all the 3 models in the series, Huawei Honor 30 would be in the middle when it comes to price level. The expected launch of the series smartphone is any time in April 2020. It would be great to see what special quality features Huawei Honor 30 has in its portfolio on screen, RAM, processor, battery and camera front.
Keep visiting for latest update on Huawei Honor 30 price in India 2020.