Huawei Honor 30 Lite Price in India
Not only Chinese players are aggressive with new smartphone models in their different series but players like Huawei are gearing up for a all new series now.
The new series is Huawei Honor 30 and its first model is going to be Huawei Honor 30 Lite straight away and one can expect Huawei Honor 30 and Huawei Honor 30 Pro also with the passage of time. Based on the quality of features revealed at TENNA, Huawei Honor 30 Lite price is going to be in the low range.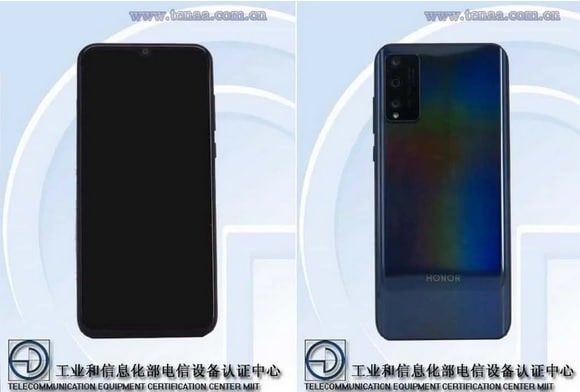 The new Huawei Honor smartphone 30 Lite will hit Chinese market in coming days and more likely its for 4G users as Android 9 Pie is OS on this device. This is one more indication for its price to be in the low level range. Model with such OS simply not fit for 5G network though it has some features as good as a 5G model (compare with Huawei Honor V30 Lite).
Based on the quality of features especially on screen and camera, Huawei Honor model 30 Lite is certainly meant for good quality display for normal usage and photography. With 6.3 inch OLED display with full HD (no information as yet on notch) its going to be top device among 4G handsets.
For a Chinese model like Huawei Honor 30 Lite, having 6GB/8GB RAM and 128GB/256GB ROM is quite a normal phenomenon. With triple set of 48MP+8MP+2MP cameras on back side, it going to be quite remarkable for all kind of photography. One thing which is not yet clear is if it carries AI on back and 16MP frontal shooter.
Since its meant for entry level users, Huawei Honor 30 Lite price in India 2020 is expected to be around Rs. 11,999 range only.
Huawei Honor 30 Lite Features list
Screen: 6.3 inch
Display quality: OLED display with Full HD
Screen resolution: 2400 x 1080 pixels
Notch design: NA
Octa-core processor up to 2.27 GHz;
RAM: 6GB/8GB
ROM: 128GB/256GB
Fingerprint scanner
Triple camera on back side: 48 + 8 + 2 MP
16MP selfie camera
Camera sensor: Not known
Dimensions: 157.4 x 73.2 x 7.75 mm
weight: 163 grams
3,900 mAh battery
Android 9 OS