Huawei Honor 30S Price in India 2020
In the next few days we would get to see couple of models in 5G space and most of them are from Chinese players.
Yesterday we reported Huawei Honor 30 Lite and now there is new leak on the Weibo indicating yet another model from the same brand and its going to be Huawei Honor 30S. The Honor 30 series is for 5G smartphone and this model is also likely to be in the same network space.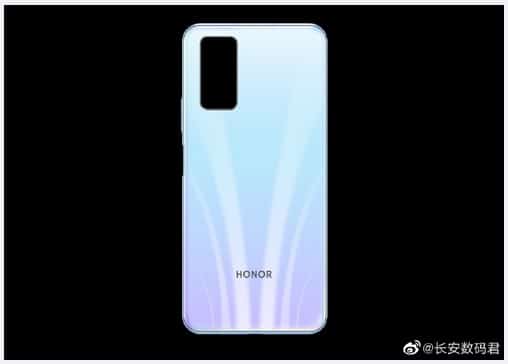 In the leaked image of Huawei smartphone Honor 30S, only back side is visible and hence just a broad view of the smartphone can be made out. The model has triple set of camera on the back side and also there is presence of sensor. The cameras are placed in a rectangular format in the corner.
Since Huawei Honor 30S back side does not show finger scanner, one can assume it would be on the sides. The color of the model is light green. Since Huawei Honor 30S is successor to 20S model, there is logical to get indication from base model what this will carry on.
Some of the latest Huawei models like Huawei Honor 7i are powered with super fast charging of 40W. Lets see if this devices carries the same. The brand is also geared up for the launch of Huawei Nova 7 Pro and Huawei Watch GT 2E with improved features during the month of March 2020 only.
There is wait for information on RAM, screen, display, ROM, processor and camera quality on the Huawei Honor 30S smartphone which shall come in coming days only. Its quite early to talk about Huawei Honor 30S price in India 2020.