Huawei Watch GT 2e Price in India
With current situation of lockdown in many countries due to Corona virus, its obvious there is going to be online launches of new models and same would be the case for the Huawei Watch GT 2e launch on March 26th, 2016.
Not much has changed in Huawei Watch GT 2e when it comes to features as compared to GT 2 model and its more like improved version. Also there is limited scope also in a smart watch like Huawei Watch GT 2e for improvement as the the features list is quite limited both in depth and width (also read Huawei Magicwatch 2 in India).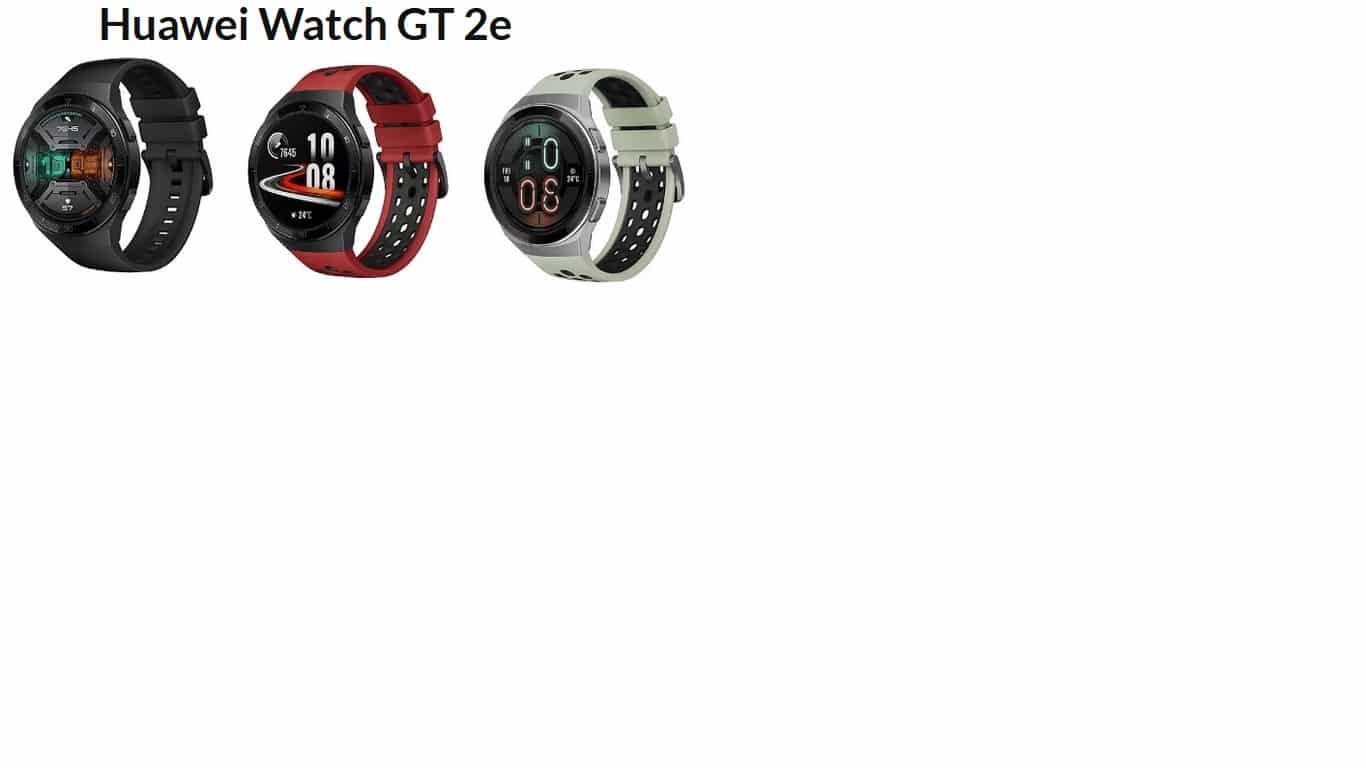 The new Huawei Watch GT 2e for 2020 comes nearly after one year of launch of model Huawei Watch GT 2 and this would be the 4th edition in the series. To make it more appealing, the weight of new model without straps is only 25 grams as compared to 29 grams in Huawei Watch GT 2 model and hence little more convenient to hands.
In a ways, Huawei has tried to make Huawei Watch GT 2e in 2020 as slightly exclusive model as the new straps are slightly better in design and one can not use them with older model. However straps of Huawei Watch GT 2e are quite user friendly if you wish to replace them to give new look based on situation.
The size of display and resolution stays at the same level as old model i.e. 1.39 inch AMOLED and 454×454 respectively. Also when it comes to connectivity, there is same 5.1 Bluetooth. The battery of 455 mAh also offers the same 14 days of operational time in normal situation. There is no official information on Huawei Watch GT 2e price but it could come around Rs. 10,999 in India. There are other models like Huawei Watch 2 Pro in India also.
Soon we will post information on Huawei Watch GT 2e price in India here.
Huawei Watch GT 2e Features list
1.39 inch AMOLED display
4GB memory
16MB RAM
455 mAh battery with 14 days time
Bluetooth 5.1
25 gram weight with out straps
Voice control
Works with Android and iOS
Dimensions: 53 x 10.8 x 46.8
Heart sensor
HiSilicon Hi1132 processor
Colors: Graphite, Volcano, and Mint