Huawei Mate X5 Price in India
This is going to be quite exciting smartphone as it combines the top end quality features of both a smartphone as well as rugged phone. This is about recently launched Huawei Mate X5 smartphone which has IPX8 rating which means one can drop it into water without caring for any short of damage. Huawei Mate X5 is premium end smartphone which has brought in enhanced features like 5G connectivity and amazing videography to name few. It is expected latest foldable smartphone Huawei Mate X5 price in India is going to be around Rs. 1,51,000 which is around the same price range of X3 model (also read Huawei foldable smartphone in India in 2023).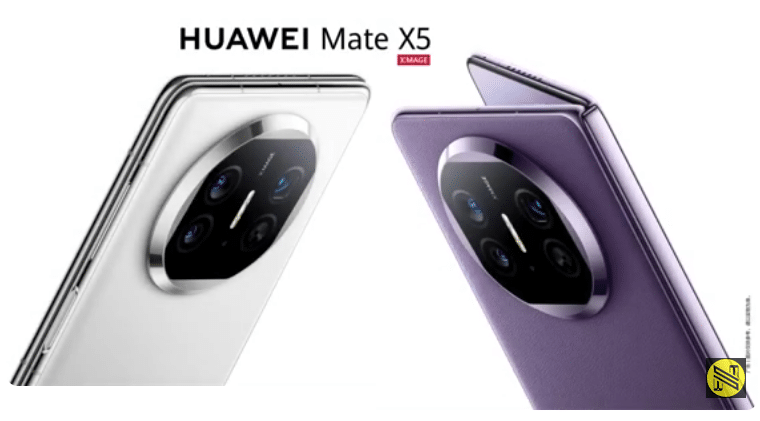 Huawei Mate X5 Features
Being a foldable smartphone for top end users, Huawei Mate X5 brings very latest features in its kitty like 7.85 inch screen with OLED LTPO display quality. The high 120 GHz refresh rate will ensure seamless scrolling and much better navigation experience on this model. With dual super fast charging option i.e. 66W in wired and 50W in wired option its quite suitable for heavy usage also. Huawei Mate X5 will come in 12GB and 16GB RAM models along with 512GB ROM in both which is quite fascinating. It is expected the Huawei Mate X5 foldable smartphone will carry newly unveiled
Kirin 9000 chipset thought we need to confirm the same.
Scren size: 7.85 inch
120 GHz refresh rate
Wired charging: 66W
Wireless charging: 50W
Kirin 9000 chipset
5G network
Foldable model
RAM: 12GB and 16GB
ROM: 512GB
8MP front camera
Quad set rear end camera with 50MP main camera
Huawei Mate X5 Specifications
Despite being a foldable smartphone Huawei Mate X5 has slim design with 11.08mm thickness and light weight of 245 grams which makes it a right high price model in the market. With 5,060 mAh battery it will offer video streaming, gaming along with not to mention basic application usability for long time. There is very brief glimpse of Huawei Mate X5 in the official trailer but its clearly shows its very stylish model.

Weight: 245 grams
Thickness in fold: 11.08mm
Dimension: 156.9 x 72.4 x 11.08mm
Thickness without fold: 5.3mm
Battery: 5,060 mAh
Huawei Mate X5 Review
Set for launch in India in the month of September 2023, Huawei Mate X5 is quite top notch model and fit for high end professionals. It matches any other models in many ways when it comes to features quality. In coming days we will get final information on latest Huawei Mate X5 price in India along with discount offers if there is any for online buying in India.