It has been always the case when there are similarity in the usability of products, success of one would come at the cost of other. If we analyse the trend in the smartphone and tablets in Indian market, initially when majority of the smartphone were having smaller screen.
However as it shifted towards 5 inch and larger models, it had adverse impact on the market share of tablets. In fact we have not seen any major launch of 7 inch phablets which was quite a sought after models some time back. So the limited space left to chase is 10 inch category and Huawei Honor WaterPlay simply falls into that.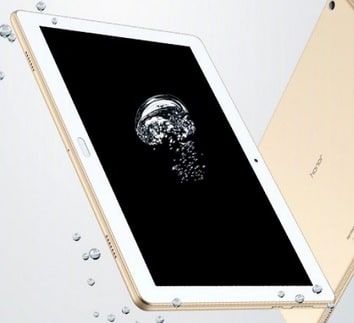 Despite being powerpacked with latest style, Huawei Honor WaterPlay price in India would be only around Rs. 20k for 3G RAM model and slightly higher for 4GB model. Putting little more light on these models, well either you can choose 3G RAM and 32GM ROM for light to medium applications and if that's not enough for you than 4GB RAM on 64GB model will be certainly suffice for you. For this major upgrade, the cost difference in Huawei Honor WaterPlay models shall not be big issue at least we believe so.
Now lets talk about style tips Huawei Honor WaterPlay has incorporated to look more relevant which starts from its water resistant body, slim design and fast charging. Since it has met IP67 guidelines, you can put this gadget into 1m depth of water for half an hour duration. It will hold on to its foot but do not dare to increase thee depth of water further.
With 7.88mm thickness, Huawei Honor WaterPlay would turn out to be one of the slimmest tab one would have seen so far. Not only the Emotion UI5.1 which tops Android 7.0 Nougat has been improved in such a fashion that app will take around 20% lower time in opening. Also it has fast charging for very strong 6,600mAh battery reducing the charging time to just 2.5 hours. Is not it getting more and more suitable for professionals.
The key features provided in Huawei Honor WaterPlay for India and other markets are 10.1 inch screen, 8MP rear camera, LTE, Bluetooth and Wi-Fi for connectivity.
There have been multiple models from the company in the market and certainly if Huawei Honor model WaterPlay price in India comes as expected, will be big booster for its market share.