It happens many times we do not pick up a smartphone just because it was not fascinating on a very simple aspect and hence only way company's can address is to have wide range of products with every slight variation in quality.
Huawei is doing the same and not only for China, India and US which are among the top markets but also for smaller markets like Germany and Italy. The sites in Germany and Italy have listed manuals of Huawei Honor 6C Pro which points to the upcoming launch in their markets much before others.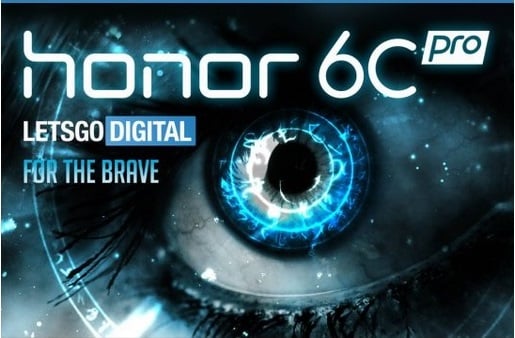 Even in India, Huawei has launched couple of models just in the ongoing period and some of the latest one are Huawei Honor 9i which is upgrade on base 9 model, Huawei Honor Media Pad 3 and next in the series i.e. Huawei Honor Holly 4. In fact Honor brand is becoming backbone of the company in different markets. It shall not come as a surprise that Huawei has become top brand in China recently.
Coming back to Huawei Honor 6C Pro, since there is one image on manual, not much is known about what the company will offer in this offer. Its logo says lets' go digital which points to high level of usability both in personal activities as well on professional front one can look forward here. In the leaked image of Huawei Honor 6C Pro one would see indicates of finger scanner which is becoming more and more common now a days.
The model Huawei Honor 6C is already there in the market at price of Rs. 15,999 (approx) which is not so expensive at elast in today's time. Keeping in this line when its hits stores, Huawei Honor 6C Pro price in India shall fall in its close range only. Chinese players are getting better and better in Indian market as Oppo has got approval recently to open its exclusive single brand retail stores across the country.
The expected features in Huawei Honor 6C Pro shall be larger than 5 inch screen, 3-4GB RAM, 32GB ROM and camera slightly better than 13+5MP combination. May be we get to see double camera on both the ends here also.