Whatever product configuration you can think of, there is product available on same line and so are the end consumers. This is also attributed to the fact India is third largest market for smartphone and hence offers wide angle scope for different players.
Huawei has launched Huawei Honor 9i today and by end of the day Huawei Honor MediaPad T3 is there exclusively on Flipkart for Indian consumers.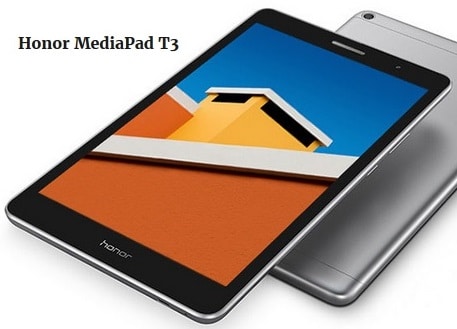 Huawei Honor MediaPad T3 Price in India
To give wider choices to end consumers in India, Honor MediaPad T3 is available in different combinations of RAM and memory and price will obviously move accordingly. The current model we are talking about i.e. Huawei Honor MediaPad T3 price in India is Rs. 12,999. However it has been mentioned as 8 inch screen model where as when we checked at Flipkart for Huawei Honor MediaPad T3, its given with 10 inch screen. This is supposed to be the another model but we could cross check beyond this.
Huawei Honor MediaPad T3 Features
Since its just an pad, features list in Huawei new Honor MediaPad T3 is not expected to go too far. Its rather complete packaging which ultimately matters in such products. With 2GB RAM and 16GB memory, it offers better platform gaming and other activities even better than smartphone. You can also try out 32GB model which will cost you additional Rs. 2,000 which is worth in some respects also.
Huawei Honor MediaPad T3 has 5MP rear camera with auto focus and 2MP on frontal side which is mainly meant for video chatting and selfies. Since most of users will work with internet, both Wi-Fi and 4G supports are available in this new pad.
Huawei Honor MediaPad T3 Specifications
The newly launched Huawei Honor MediaPad T3 comes with 350 gram weight and 7.95mm thickness which puts into league of slim design pads in India. With 4,800 mAh batttery, one can be sure of working for long hours. We expect it to be 4 cell battery only.
You must have become more than familiar with Android 7.0 Nougat which is OS platform here.
If you feel Huawei Honor MediaPad T3 price in India is slightly costly, there is option to go for zero cost EMI at online store. Yesterday we saw Huawei Honor Holly 4 in the market also.