Huawei Honor X10 Price in India 2020
Even though there has not been many models in the 5G segment, there is competition to bring the cheapest model as that segment will always be a large in size.
Huawei brought the cheapest 5G model in the market with Honor 30S and now its coming out with even cheaper model i.e. Huawei Honor X10 at price of $282. Both the models and its price details are available on shopping portal JD.com and has been discussed on social platforms already.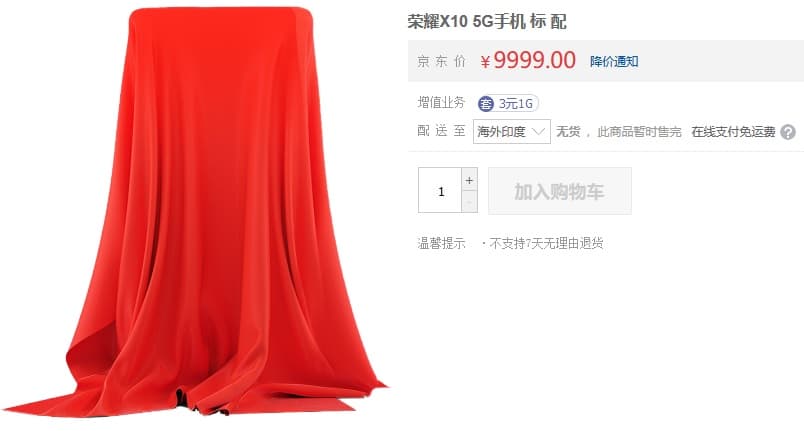 Interestingly Huawei Honor X10 is successor to 9X model and initially the leak suggested 10X model only. However Redmi is coming out with Redmi 10X model which is for 4G network and hence to avoid confusion in model name, Huawei is swapped numerical with alphabets in 10X in the moniker (also read Honor 30 5G model).
Being a very affordable 5G smartphone, Huawei Honor X10 is not expected to bring match with new set of models from competitors. Also there is not authentic leak available on features of Huawei Honor X10 even in Chinese platform Weibo. The smartphone was claimed to got discussed on Huawei official chat form but that particular thread is no longer available there.
On the shopping portal JD.CO, Huawei Honor X10 has been shown with just price detail. The images shows a covered object which confirms the arrival of the smartphone but secrecy on features details. One can safely assume, Huawei Honor X10 will have some features matching 30S 5G model and in few it will lag behind.
Expected to be launched in May 2020, Huawei Honor X10 price in India shall come around Rs. 12,999.