Huawei P40 Pro Premium Edition Price in India
In recent days we have seen select smartphone with exclusive focus on the camera side with each trying different alternatives.
There is lot of talk about Huawei P40 series smartphone which will be coming to the market and one of the models is Huawei P40 Pro Premium Edition. The smartphone has 5 camera on the rear side which is aimed to address some of the issues in short and long duration zoom quality. Huawei P40 Pro Premium Edition is expected to come at a price of Rs. 45,999 in India.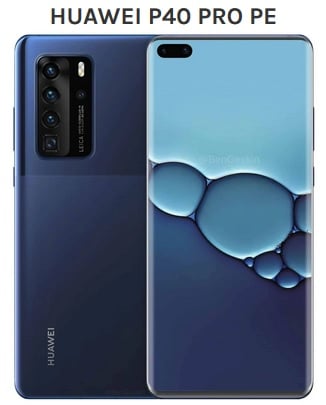 Coming back to zoom feature in Huawei P40 Pro Premium Edition which is going to help users to enjoy both stablized and optical zoom both at the short and long distance. The additional camera on the phone would help to achieve that objective. Also this is one key feature apart from basic configuration which makes Huawei P40 Pro Premium Edition better model over Huawei P40 and Huawei P40 Pro which are schedule for launch during same time.
In the initial leaks of Huawei model P40 Pro Premium Edition, it came out the model will be in black and white color but new leaks suggest it will be navy blue color also. All the leaks have shown only back side of the smartphone and hence what lies on front side is still more of a mystry now.
However in bits and pieces it has come out Huawei smartphone P40 Pro Premium Edition will carry 12GB RAM and 512GB of internal storage. On the display front, it will have 6.7-inch OLED screen with no clarity on type of notch so far. With Kirin 990 SoC, its certainly going to good model for 5G network services.
Soon we will update on Huawei P40 Pro Premium Edition price in India 2020.
Huawei P40 Pro Premium Edition Features list
6.7 inch OLED screen
5 camera on back side
Kirin 990 SoC
12GB RAM
512GB ROM
EMUI 10.1