ZTE Nubia Neo 5G Price in India
Normally gaming smartphones which delivers high level of performance comes at a very high price and 5G gaming smartphone which comes in low price range will have low refresh rate and lower RAM also along with moderate gaming processor. This gives gaming experience of much lower quality especially when your playing fast games. But this will change now with the launch of ZTE Nubia Neo 5G on September 15, 2023 initially in China and than in India probably in the month of October 2023. To make it very affordable for mid range users ZTE Nubia Neo 5G price in India is expected to be around Rs. 15,999 only ($299) (compare with price of ZTE Nubia Z17 MiniS in India). With 120 refresh rate on screen and base RAM of 8GB makes it best 5G gaming smartphone in lower mid price range category.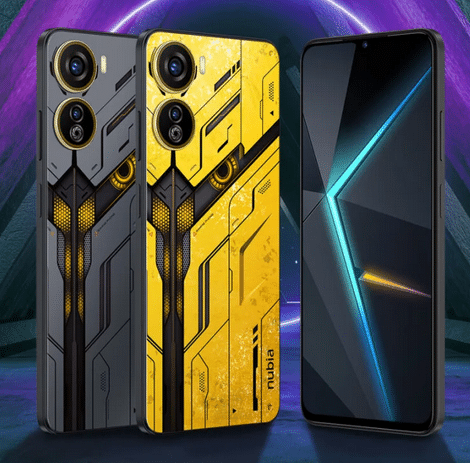 ZTE Nubia Neo 5G Specifications
There are few important features in ZTE Nubia Neo 5G which makes it excellent gaming smartphone in low price range and one of them is RAM. The model comes with 8GB RAM which itself is quite strong and it can be expanded up to 18GB for higher level of performance. ZTE Nubia Neo 5G carries UniSoc T820 chipset which has 6nm Octa core processor offering 2.70GHz frequency from gaming platform on 5G network. The 6.6 inch FHD+ screen with 120Hz refresh rate will further add to seamless playing of games at high level of performance. Another feature of ZTE Nubia Neo 5G making it more suitable for gaming is heat dissipation technology keeping the smartphone temperature lower if you are playing high intensity games for longer time.
Screen size: 6.6 inch
Refresh rate: 120Hz
5G network
2408×1080 pixel resolution
RAM: 8GB expandable up to 18GB
ROM: 256GB
Heat dissipation technology
UniSoc T820 chipset
Gaming processor frequency: 2.7GHz
ZTE Nubia Neo 5G Specifications
Just because the latest smartphone ZTE Nubia Neo 5G is perfect for gaming, it has got specifications compromised for other applications which normally happens. It has high quality 50MP main camera along with micro lens at rear end for high quality videography. It comes with voice neutralization technology which will ensure the noise is either cancelled or reduced to minimum in video captured on this camera (also read information on price of ZTE Nubia Z5s in India).
Rear end camera: 50MP along with mini camera
Noise reduction technology
Front end camera: 8MP
Color:Phantom Black and War-Damaged Yellow
22.5W fast charging
3.5mm audio jack
DTS: X Ultra support
ZTE Nubia Neo 5G Review
After closely analyzing its gaming features and low price, it goes with out saying ZTE Nubia Neo 5G is one of the best low price 5G gaming smartphone in India. There are very few models which can come close to this model. Even for other normal applications like videography this smartphone is quite appealing. Soon it will be available on AliExpress for online buying at price of $299. In Indian market price of ZTE Nubia Neo 5G can be expected to be around Rs. 15,999.