CUBOT NOTE 21 Price in India
In current economic times when there is heavy drain on pocket, there are good number of consumers even in smartphone category who want to count every penny they spend on. Mostly they are content with 4G models which has good quality features without any additional burden on cost. To match the pricing and quality expectation one can say new CUBOT NOTE 21 with 6GB RAM and 128GB ROM features is quite perfect model. Expected to be available at price of Rs. 9,999 in India, CUBOT NOTE 21 is really one can count on. The smartphone is yet to be launched in India and may come in the market in September or October 2023 (also read information on price of Cubot KingKong 8 in India).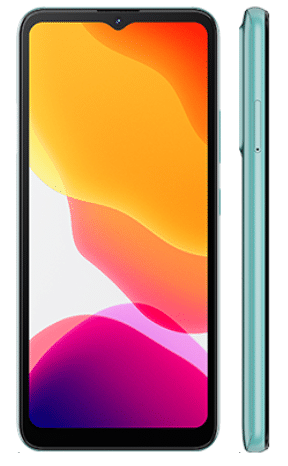 CUBOT NOTE 21 Features
The low price 4G smartphone CUBOT NOTE 21 comes with power packed features which include 6.56 inch screen with 90Hz refersh rate which is quite optimal for small and medium level of applications. With 50MP main camera users of CUBOT NOTE 21 can enjoy very good quality videography even in diverse locations. High quality 8M front camera is also quite suitable for selfies and making reel even for using them on Instagram and other platforms.
6.56 inch screen
720×1612 pixel resolution
HD+IPS display
90Hz refresh rate
50MP main camera along with 2MP micro lens
8MP selfie camera
CUBOT NOTE 21 Specifications
One can count on CUBOT NOTE 21 for very good experience due to availability of quality specification provided here. With Android 13 OS, it goes without saying there will be seamless working of apps in their latest version also. With strong 5,200 mAh battery, the users of this models can carry on video streaming and net surfing for quite long time. For a price sensitive consumer, CUBOT NOTE 21 is really smart choice in 4G network category.
Android 13 OS
5,200 mAh battery
Dual SIM card
4G network
1 TB expandable memory
RAM expandable to 12GB
Color: black, orange, green
Thickness: 10.55mm
CUBOT NOTE 21 Review
For a normal application on 4G network and latest Android, CUBOT NOTE 21 is very suitable model. One of the main disadvantage of CUBOT NOTE 21 smartphone is lack of finger scanner which can be seen as a security risk for some users. It is expected to be launched in Indian market in September 2023.
We will update latest information on CUBOT NOTE 21 price in India for online buying in 2023.
Source: CUBOT NOTE 21 official site