Itel S17 Price in India
Now a days its common to see rumors of a smartphone models much before its official release and also before its official announcement. Sometimes the leaked information shows the models in a poor quality with mismatch on its features quality. Take for example the new rumored Itel S17 model which is said to be coming in the Indian market in coming time. Though its slated to be a entry level 4G model at expected price of around Rs. 8,199 but with 1GB RAM which is completely illogical (compare with latest model iTel A26).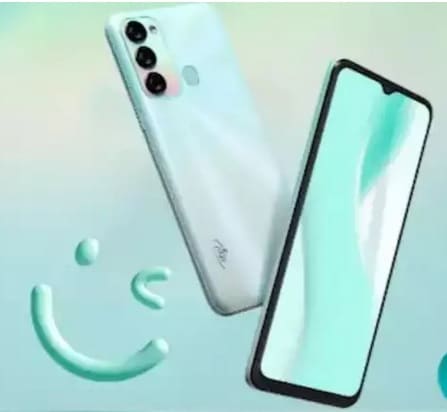 Usually the entry level models in Indian market are considered to be in the price range of Rs. 3,999 to Rs. 4,999 or little higher. So on both price as well as RAM front, this model does not fit. Since the model is said to be carrying ROM of 8GB, it makes sense the RAM can be just 1GB. Hence more logical conclusion is the Itel S17 price will be around Rs. 4,999 only (you may also like to read iTel S21).
Itel S17 Features list
6.6 inch HD+ screen
8MP front camera
Triple camera at back side
Android 11 OS
1GB RAM
8GB ROM
128GB expandable memory
5000 mAh battery
For a entry level smartphone, remaining features of Itel S17 are interesting. The model comes with 6.60 inch of HD+ display with 720×1612 pixel resolution. There is dual security features on this model i.e. finger scanner on back and face unlock on front side.
One of the key features of Itel S17 model is powerful 5,000 mAh battery and one can say the model is among the best in the entry level segment when it comes to usage for playing games and videos. It has 8MP selfies camera and triple camera set up on back side with 8MP main camera. It will be interesting to see what the actual price of Itel S17 will turn out to be for Indian consumers in 2021 (also check iTel A48 model in India).