Vivo X20 Plus UD Price in India
Hang on before you give much focus to the word drawback here as we are just exploring the possibility. There is lot of insights has to go before it can be concluded if Vivo X20 Plus UD surprising feature of under display scanner feature really has some flaws or not.
But given some reports on the net, it seemed worth to understand all the pros and cons of this exciting features in the newest smartphone Vivo X20 Plus UD. Given this is top end model, Vivo X20 Plus UD price in India is expected to be around Rs. 35,000 already.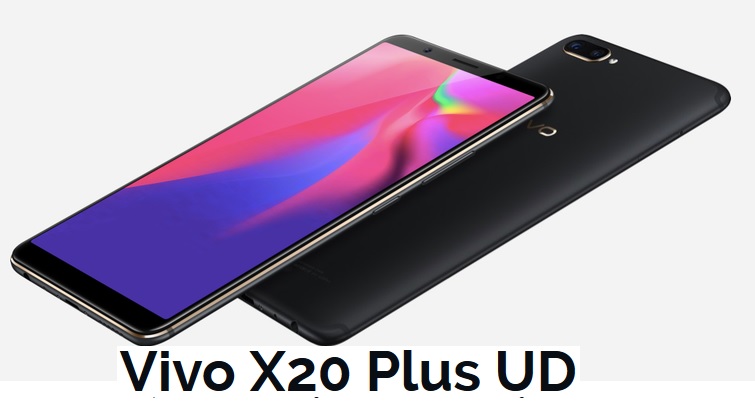 First of all, Vivo phone X20 Plus UD has been launched in China right now though it has been show cased at CES 2018. It may take couple of weeks before others may get hands on this model. One more model Vivo X30 is also leaked and may come at reasonably low price also.
No doubt Vivo X20 Plus model UD has given befitting answer to the face id scanner on the front side and also finger scanner on back side in one shot. Also it is quite easy to operate as one has to just put fingers on the spot and its done. With thin bezel screen, it would not lead to much of messing around even if you are operating in haste.
What makes Vivo X20 Plus UD feature so interesting is that it will do away with rotating your phone first reaching back side for scanning and then bringing the display side forward. Also since you scanning on screen, instantly you will get to know if it worked or not. One do not have to keep reshuffling back and forth sides if you don't hit properly in first go.
Now comings to probably short coming of scanner feature in Vivo X20 Plus UD is it will be perfectly all right as long as you are using compatible screen cover. This is also being provided along with model with out any extra cost.
Imagine this cover is no longer desired and you have to change. All the options you have are thick in size, probably there is chance you may face some issues in opening Vivo smartphone X20 Plus UD. So lets wait for real time experience on Vivo smartphone X20 Plus UD which will offer more realistic view on this.
Once its launched in India, we will also update on Vivo X20 Plus UD price in India for online shopping.
Vivo X20 Plus UD Features list India 2018
6.43 inch screen with Razer thin bezel
18:9 aspect ratio
4GB RAM
128GB Storage
Snapdragon 660 Processor
Android 7.1 Nougat
3,900 mAh battery
UD: Under display scanner