Infinix Zero X Pro Price in India
So far we have seen taking pictures of far away objects with great clarity from professional cameras only but now its going to be some what different. The moon shoot camera in newly launched smartphone Infinix Zero X Pro has exactly that and one may be able to take in depth clear images of mountain tops and valleys also. Though its listed on its official site, its set to launched in Indian market in coming days at expected price of Rs. 20,999.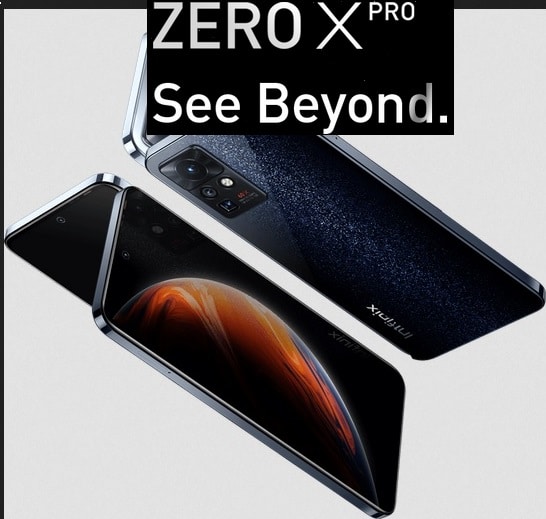 With 5X optical zoom and 60X hybrid zoom, the quality of photography is going to be breath taking with Infinix Zero X Pro model. It has 108MP OIS main camera and 60X periscope moonshot camera.
Infinix Zero X Pro Features list
6.67 inch AMOLED screen
5,000 mAh battery
60X Moonshot camera
8GB RAM
128GB ROM
512GB expandable memory
Android 11
The smartphone Infinix Zero X Pro has unique features in terms of faster downloads due to presence of UFS2.2 write booster and it enhances the speed of download up to 20% which is quite noticeable especially in large file downloads.
Infinix Zero X Pro comes with Octa core MediaTek selicon G95 processor along with 8GB RAM which is quite normal now a days in smartphones available in the price of Rs. 15,000-21,000 (also seen in Tecno Camon 18 Premier features quality). The inbuilt memory is 128GB but one can work up to 512GB of expandable memory.
One limitation of the model Infinix Zero X Pro is that its for 4G network only which is also the case with other models of the series i.e. Infinix Zero X and Zero X NEO. The latest price of Infinix Zero X Pro in India will be updated here soon.
Source: Infinix Zero X PRO official site