Fairphone 4 5G Price in India
One thing is for sure the 5G models are not going to be so affordable at least for time being though along the higher pricing comes better features. For quite some time there has been speculation about new model from Fairphone. Now its confirmed the brand is coming up with its next smartphone model i.e. Fairphone 4 which is for 5G network enabled and has much better features than earlier models. The same difference can also be seen in expected price of Fairphone 4 which is around Rs. 44,999, marked jump from Fairphone 3+ model.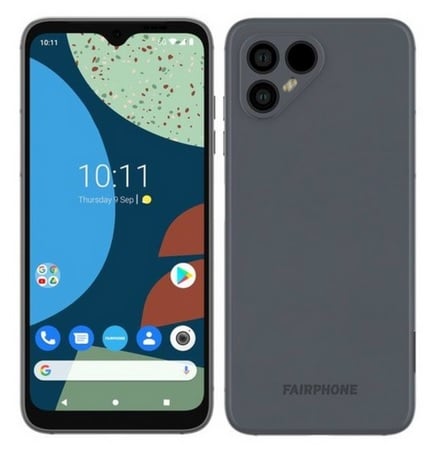 There are some leaked features and image of Fairphone 4 5G on Twitter by multiple users which sounds bit convincing also. It looks the smartphone will come in 2 variants as far as ROM is concerned i.e. 128GB and 256GB where in the later version will cost additional Rs.2,000 or so.
Fairphone 4 Features list
6.3 inch screen
6GB RAM
128GB/256GB ROM
Green OR Grey color
Water drop notch
Fairphone 4 will come with water drop notch and 6.3 inch display and having thick bezel which is bit irritating for a 5G model. It will be available in green or grey color model.Earlier 3+ model has 4GB RAM where as this current set will carry 6GB one. This may be considered one more limitation of Fairphone 4 smartphone.
Since there have been quite noticeable leaks on Fairphone 4, we can expect its arrival in Indian market in coming time. The expected Fairphone 4 price in India 2021 is also something one would closely look at before buying. Information on camera, battery, OS and other features of Fairphone 4 is still awaited.
Source: Fairphone 4 Official site and Neil on Twitter