Meizu Note 9 Price in India
There is lot of variations that have started to come in the top notch design and its giving better and better display mainly in terms of larger body to screen ratio. This also adds to better display quality as there is minimal cluttering of icons on the screen now. With image of Meizu Note 9 leaked on TENNA, it is one more addition to water drop style notch smartphone in the market.
Earlier good level of information on features of Meizu Note 9 have already been there in the market which makes it one of the advanced smartphone in current time. Information on price of Meizu Note 9 is one thing that is still awaited.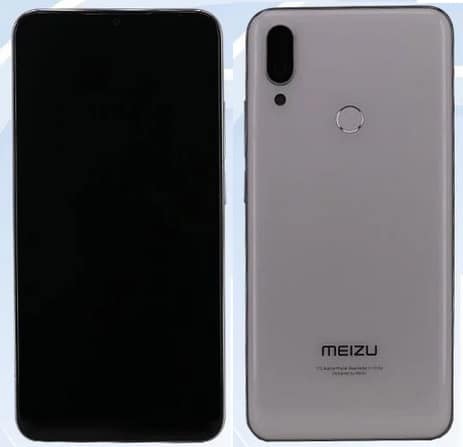 The new additional information based on leaked image of Meizu Note 9 mainly pertains to screen, rear end camera and also finger print scanner. The smartphone will carry vertically placed dual camera of 48+5 MP capacity with LED flash. Earlier some of the sources suggested it to have scanner on the sides but now it is confirmed it will have on the middle of back side. It will carry Android 9.0 Pie OS which will come in built with this new smartphone of 2019.
The earlier available features details of Meizu Note 9 include a very large 64GB ROM which is typical of latest smartphone especially from Chinese brands. With powerful Snapdragon 675 chipset, it will offer cutting speed even in gaming with heavy graphics files. Having 6GB RAM is one more added advantage that will further strengthen this feature in Meizu Note 9 smartphone.
The upcoming smartphone Meizu Note 9 is quite slim in design with just 8.65mm in thickness though weight wise it will be around 169 grams. Also users will have multiple color options to choose from like Dark Ochre, Silver Ochre and Starry Blue. With 6.2 inch display size and 1028×2244 pixels resolution, its certainly be an appealing model in 2019.
Wait for final information on Meizu Note 9 price in India. Other models of Meizu in India are Meizu 16 Pro and Meizu Mx4 Pro which were launched some time back.
Source: TENNA