There is new information being leaked on Meizu Mx4 Pro smartphone which makes it quite competitive smartphone in high end segment. Meizu Mx4 Pro price in India is also expected to be come above Rs. 20k level.
The Chinese mobile company Meizu has come a long way with the support of successful models in the market and not to mention MX4. Not only Meizu Mx4 smartphone are powered with high end features suitable for all kind of application but they do also take competition to the next level. Now the company is all set to launch Meizu Mx4 Pro in the market in coming period. As per the recent rumors on Meizu Mx4 Pro, it will have features and specifications which will beat even Nexus 5 which will be really terrific to watch out for.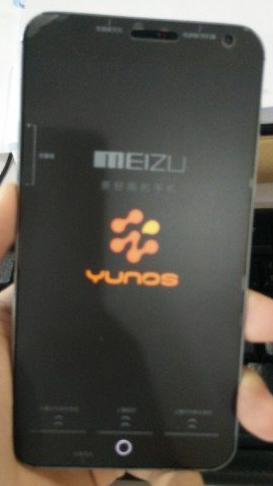 Meizu Mx4 Pro smartphone has been rumored to be listed on YunOS, a sister arm of Alibaba. There is no definite mention of Meizu Mx4 Pro on the site but most people are taking this as the precursor for its launch. The smartphone is also expected to run on T mobile at price of $449 (need to be cross checked). Meizu Mx4 Pro price in India based on this information once it is launched can be expected to be around Rs. 20-25k.
The upcoming smartphone Meizu Mx4 Pro will have wider screen than what you expect in 5.36 inch display. This is possible due to better expect ration of 5:3 as compared to 16:9 which we normally see in smartphones in the market. Meizu Mx4 Pro truly proves where there is will, there is way. With this aspect ratio, it will offer resolution of 1920×1152 pixels and also comes with full HD IPS display.
In terms of photography also, Meizu Mx4 Pro features are also quite eye catching as it has 20MP rear facing camera and also 5MP front facing camera (some claims front facing camera will be 13MP). Since there is high trend of taking selfies, Meizu Mx4 Pro front camera is well equipped for that. Also there will be smooth going when it comes to quality of video recording from diverse angles.
Meizu Mx4 Pro comes with very powerful combination for processing also. It has 3GB RAM and new MediaTek MT6595 Octa-Core processor with the fastest four cores clocked at 2.2GHz. You can not only stream videos, play games with heavy graphics but also can do multi tasking with very fine speed. Users who need top performance and very smooth going will find this smartphone quite appealing.
Meizu Mx4 Pro launch is expected on October 20th when YunOs 3.0 is announced. In India, Meizu Mx4 Pro launch can be expected by year end.