SHARP AQUOS Sense 6 Price in India
After a long time we are going to see a new smartphone launch from a Japanese brand and that also in their domestic market. In recent times most of the models were from Chinese brand and for Chinese markets mainly to start with and hence so its bit a different case here. We are talking about SHARP AQUOS Sense 6 which is 5G network enabled and one can say its for entry to mid range customer segment. Though full details on features of SHARP AQUOS Sense 6 is available but no information as yet on its pricing. One can expect SHARP AQUOS Sense 6 price in India to be around Rs. 21,999 and launch around year end of 2021 (compare with SHARP AQUOS S3 High Edition).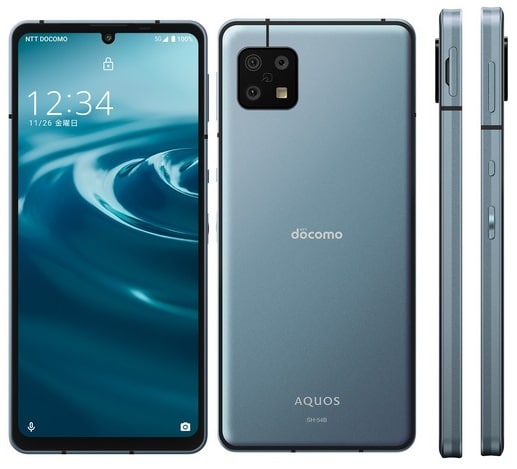 Though the features of SHARP AQUOS Sense 6 are not so high in numerical values they are quite impressive yet. The upcoming 5G smartphone from SHARP comes with 6.1 inch screen with FHD+ display quality and punch hole design. There is 120 Hz refersh rate which we have seen only in high end 5G models and hence its going to be quite amazing for gaming (you may also like to read SHARP AQUOS R Compact model).
SHARP AQUOS Sense 6 Features list
6.1 inch screen
Punch hole design
120 Hz refresh rate
4GB RAM-64GB ROM OR 6GB RAM-126GB ROM models
8MP selfie camera
48+8+8 rear end camera
Android 11
4,570 mAh battery
Though latest 5G smartphone SHARP AQUOS Sense 6 has only 8MP selfie camera but on the rear end it has triple set of 48MP main camera, 8MP ultra wide and 8MP telephote 2x camera. The image quality one can expect to be just close to the best one can think of (also read latest smartphone SHARP C20).
The model SHARP AQUOS Sense 6 will come in 2 configurations i.e. 4GB RAM with 64GB ROM and 6GB ROM with 128GB ROM. In addition to Qualcomm Snapdragon 690 chipset, it has LPDDR4x RAM and UFS 2.2 storage which is a powerful combination for top end performance. Its quite rugged smartphone with IP68 standard and one can use it in quite carefree way. In Japan, SHARP AQUOS Sense 6 is available for pre order online at DOCOMO site.