Ticwatch Pro 2020 Smartwatch Price in India
In recent times we have seen few of wearable devices which were meant for different niche segments and Google with its Mobvoi is also one of the important player having smartwatch in Ticwatch series.
In the year 2018, Ticwatch Pro Smartwatch was launched and now after a long gap of two year Ticwatch Pro 2020 Smartwatch has been unveiled. There are some marked improvement in the features of this model as compared to Pro without giving up on positives of base model. Ticwatch Pro 2020 Smartwatch is available at price of £222.99 and expected to cost around Rs. 10,999 in India (compare with Garmin Tactix Delta).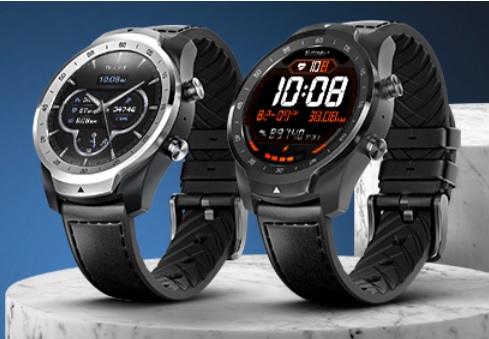 Though its available for sale from Amazon in UK, in India the earliest expectation of arrival of Ticwatch Pro device 2020 is March 2020 if its ever launched.
There are quite good no. of users who find smartwatch performace bit slow including those using Ticwatch wear device Pro but it will no longer be the case in Ticwatch Pro 2020 Smartwatch. The model has 1GB RAM which is double of its previous model making it one of the fastest smartwatch in the category. With 4GB ROM, there comes hell lot of storage space in this Google wearable device (also read Redmi Fitness Tracker).
Technically Ticwatch model Pro 2020 Smartwatch is upgrade from Ticwatch Pro and not Ticwatch Pro LTE which got into the market last year. Unlike Ticwatch Pro LTE model, the present smartwatch Ticwatch Pro 2020 does not support LTE and one has to rely on NFC and Wi-Fi.
Another important feature of Ticwatch Pro smartwatch 2020 is double layer display with smart mode and essential mode. You can see the battery life from 2 days in pure smart mode to 30 days in pure essential mode. Its compatible with both Android OS and iOS and install your favorite app compatible with these two and enjoy seamless performance (also read Puma Smartwatch 2020).
We will provide information on Ticwatch Pro 2020 Smartwatch price in India once its announced.
Ticwatch Pro 2020 Smartwatch Features list
1GB RAM
4GB ROM
Wear OS
OS compatibility: Android, iOS
NFC
Double layer display
1.39″ AMOLED (400 x 400 px) dimension
415mAh battery
battery life: 2-30 days
IP68 water and dust resistance
MIL-STD-810G durability rating