TAGG Verve Ultra Price in India
There is wide market for even smartwatch in India and hence accordingly product offerings. They start with basic to very advanced models one can choose from with very modern design. The latest TAGG Verve Ultra is one such smartwatch model which 3D curved display; a first time in India. The model is extremely affordable as TAGG Verve Ultra is currently available at price of Rs. 2,999 at amazon which is 50% discount from its official price (compare with Huawei Smartwatch D price).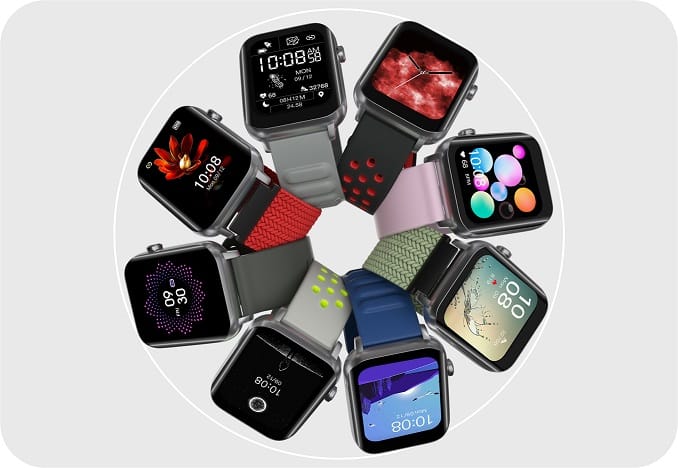 As the moniker of TAGG Verve Ultra hints, its quite ultra large when it comes to screen size in its category since it has 1.69″ with zinc alloy body with 500 NITS brightness. It has Bluetooth 5 for connectivity and offers hell lot of amazing features. To make it popular among target consumers, it has been endorsed by Indian cricketer Rohit Sharma.
TAGG Verve Ultra Features list
1.69 inch screen
3D display
Metal body
500 NITS brightness
Bluetooth 5
2,30 mAh battery
Live weather forecast
Heart rate monitoring
Blood oxygen monitoring
Menstrual cycle monitoring
Sleep monitoring
Nordic chipset
Dimensions: 43.4×35.1×9.8mm4
Weight: 49 grams
The advanced sensors of TAGG Verve Ultra will give users update on oxygen level, heart rate and advanced sleep tracking. The model is quite suitable for female also as it will accurately track menstrual cycles. In the sports side, it has in-app based GPS to help in walking, cycling, hiking and other activities (you may also like to read Samsung Watch 4 Gold Edition).
The new low price smart watch TAGG Verve Ultra comes with changeable straps from multiple color options. In the ruggedness front it has IP68 certification. The 230 mAh battery gives 10 days of working time which is less than what Xiaomi Watch Color 2 offers.
With these quality features in the portfolio, TAGG Verve Ultra price for Indian consumers at discount level is quite low and makes it fit even for entry level buyers.