Xiaomi Watch H1 Price in India
Now a days the new smartwatches are not only important tool and support healthy lifestyle but also going one step further with giving assistance as good as a medical device. This is very much true in the case of Xiaomi Watch H1 where the letter H in moniker stands for health and it has blood pressure and ECG recording functionality which is as good as one can get from a professional devices. Also it may soon be available officially in US as certified smartwatch for ECG and blood pressure recording. There are many more health related measurement features available on this and yet Xiaomi Watch H1 price in India is expected to be round Rs. 11,999 only (compare with Xiaomi watch S2 pro price in India).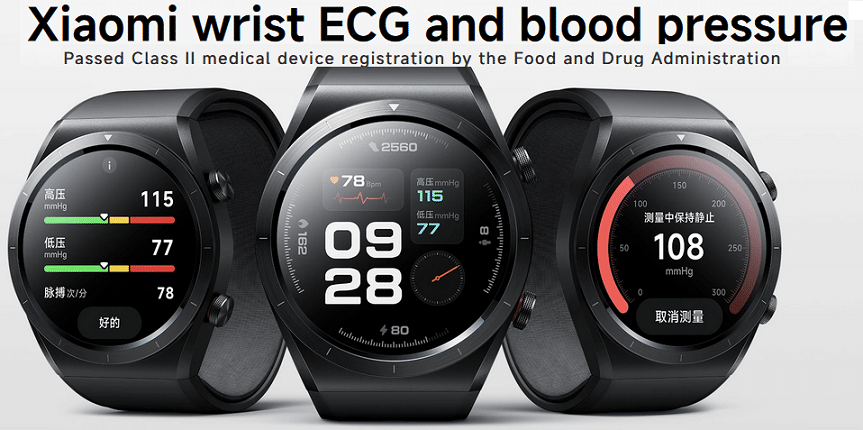 Xiaomi Watch H1 Features
Most of the features of Xiaomi Watch H1 are for health related aspects only which is the niche segment for this model. Apart from blood pressure and ECG, Xiaomi Watch H1 also measure skin temperature, heart rate, blood oxygen and also the quality of sleep which are some of the main indicators of human health. The smartwatch model has already received certificate from FDA China as a class II medical device and may soon get the same from FDA US as well. Its common to witness fall and Xiaomi Watch H1 will make an early detection of the same and will make an emergency call for the same as well (also read information on price of Xiaomi Watch Color 2).
Xiaomi Watch H1 Features list
ECG recording
Blood pressure recording with up to 3mmHg measurement accuracy
Sleep monitoring
Skin temperature measurement
Fall detection
Heart rate monitoring
Emergency calls
Xiaomi Watch H1 Specifications
In terms of specifications also Xiaomi Watch H1 is quite an impressive model with its circular design and low weight. Its connected with Bluetooth for making calls and has battery life of 9 days for seamless operations for a reasonable period of time. It looks more of a entry level smartwatch with focus on health conscious consumers. Apart from health functions, Xiaomi Watch H1 comes with 100+ sports modes which will cover all shorts of sporting even one may be interested in.
Xiaomi Watch H1 Specifications list
1.43 inch AMOLED screen
9 days battery life
100+ sports mode
Circular frame
Bluetooth for calling
Classic watch design
Light weight
IP68 standard for ddust resistance
Compatible with iPhone iOS 12 and above
Xiaomi Watch H1 Review
Certainly the latest model Xiaomi Watch H1 is more like a health assistant for its target users and will give quite accurate and health status and updates. Also for users who want to involve in physical activities than this model is also going to be very handy. If the price of Xiaomi Watch H1 in India comes to the expected level of Rs. 11,999 than certainly its good value for money for entry level users.
The new 2023 Xiaomi Watch H1 is expected to be launched in India in the month of November 2023.