Slowly we are moving towards 18:9 aspect ratio from 16:9 which has ruled for a very long time and this will be very much appreciated by the movie and game lovers who need to have improved ratio for better display. There are not many models one would see of this ratio but gradually the world will move over to this especially the smartphone which have close to 5 inch screen size.
Also they can take images of much wider objects in landscape mode and much taller images in portrait with this new 18:9 dimension. Upcoming Huawei G10 is going to be the first model from the company which has this ratio and its one of the key highlight of this model.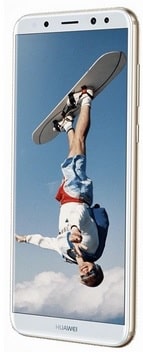 The new smartphone Huawei G10 is also known as Maimang 6 in China and as G10 else where following the naming pattern of G series models. Another one can say milestore feature of Huawei G10 smartphone is four cameras i.e. 2 camera each on both ends with LED flash. This is also a upcoming feature we have started seeing in new models provided with the aim of better image and video quality. With better screen and cameras, surely one can hope for better fun on entertainment side.
Few days back, there were rumores about Huawei G10 and that its image was selectively leaked. The reliable leak of Huawei G10 came on Twitter which has confirmed not only the above mentioned features but also much more. There is Android Nougat placed here to get the most amazing performance level and also compatibility to millions of Apps from Google store.
The smartphone Huawei G10 is yet to be launched officially and in India, this may come in the coming months of 2017. It is expected Huawei G10 price in India will be slightly above the previous G model but still it will remain in the affordable range only.
Consumers of Huawei G10 in India may also get to enjoy 4GB RAM, 64GB ROM, 3240 mAh battery (expected), 164 gram of weight and 156.2 × 75.2 × 7.5mm which makes quite slim and easy to carry model.